Nikon D4: Lens Recommendations
Tuesday July 03 2012
Lens News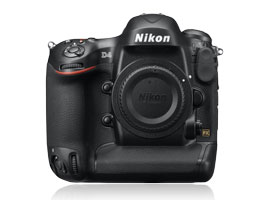 The Nikon D4 is a cheetah reincarnated into a camera body, capable of shooting a speedy 9 to 11 frames per second. But what kind of lenses would make the best companions for this high octane camera? DxOMark has some recommendations.
Further readings for the Nikon D4: Lens Recommendations
To provide photographers with a broader perspective about mobiles, lenses and cameras, here are links to articles, reviews, and analyses of photographic equipment produced by DxOMark, renown websites, magazines or blogs.