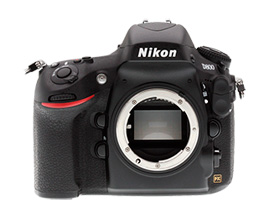 After months of rumors and constant delays, the Nikon D800 has finally arrived on the market — and what a camera it is, too, with some technical specifications that are very impressive indeed.
DxOMark was in Paris at the unveiling of this new Nikon model, where at long last we had the chance to see and handle this highly anticipated, long-awaited camera! And, to say the least we were quite impressed by it.
So here is our hands-on review of the Nikon D800.