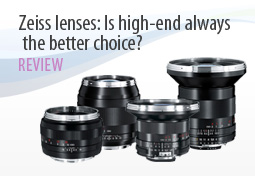 The study of this group of 14 Zeiss lenses is interesting in many aspects. One of the questions arising after such an analysis is more than obvious: is high-end always the best choice?
Zeiss is an interesting case since the company only produces high-end, expensive lenses. This positioning is completely justified by a superb build quality.
The review is available here.