Compared to EOS 550D: Improvement?
Is the EOS 600D able to produce a different image than the EOS 550D? Given the use of the same sensor and the same image processing engine, the answer should logically be… no. Our measurements simply confirm this, allowing for a very quick comparison.
The DxOMark scores are almost identical. Any differences here and there are too tiny to be relevant.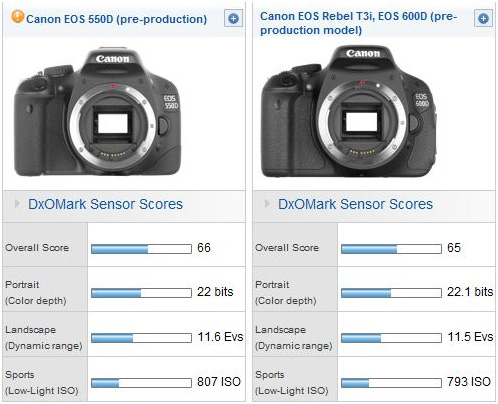 Similar DxOMark Scores, and also similar metrics. The SNR 18% graph below shows a perfect match. All the other metrics are like this one: absolute similitude.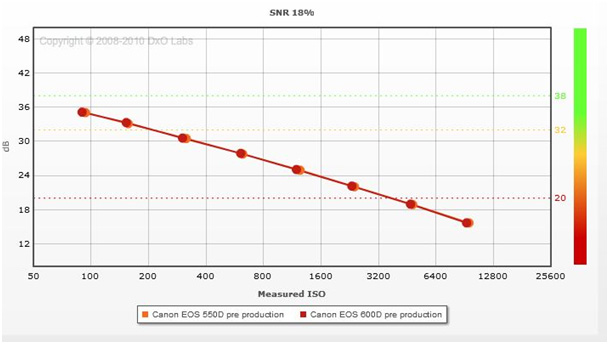 So what was clear on the spec sheet is confirmed by the metrics. EOS 550D and 600D are almost the same cameras as far as sensor performance is concerned. The only differences pertain to the new functions implemented in the EOS 600D, such as the articulated LCD monitor borrowed from the EOS 60D, the creative filters, and the Video Snapshot function.
Further readings for the Canon EOS 600D in depth review
To provide photographers with a broader perspective about mobiles, lenses and cameras, here are links to articles, reviews, and analyses of photographic equipment produced by DxOMark, renown websites, magazines or blogs.

Camera Review
|
April 20, 2012

Camera Review
|
March 17, 2011