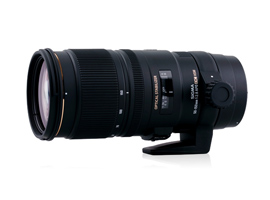 Launched in February 2011, the Sigma 50-150mm f/2.8 EX DC APO OS HSM is a trans-standard zoom lens aimed at APS-C camera users. On these APS-C models, the crop factor of the sensor (1.5x on Nikon and 1.6x on Canon) makes it comparable to the 70-200mm focal length on a full frame camera, but arguably with an even more versatile length as they reach a little longer (225mm on Nikon and 240mm on Canon). Featuring a raft of specification acronyms, it promises high performance in a well-priced package, but does the reality live up to the billing?
The 70-200mm focal range on a full-frame camera is one of the most popular. It finds a place in the kit bags of almost of types of photographers and is therefore a key battle ground not just for the main camera/lens manufacturers, but also the third party manufacturers like Sigma. By offering a 50-150mm lens for APS-C cameras, they provide approximately the same focal range as a 70-200mm while being able to tailor the lens specifically for better performance.
Featuring an APO lens, Sigma's HSM autofocus motor, internal focusing and a four-stop optical stabiliser, the handling, ergonomics and image quality should be high. To find out, the DxOMark labs have tested both a Nikon and Canon version.