Canon EF-S 18-135mm f3.5-f5.6 IS STM: New autofocus motor, same optical quality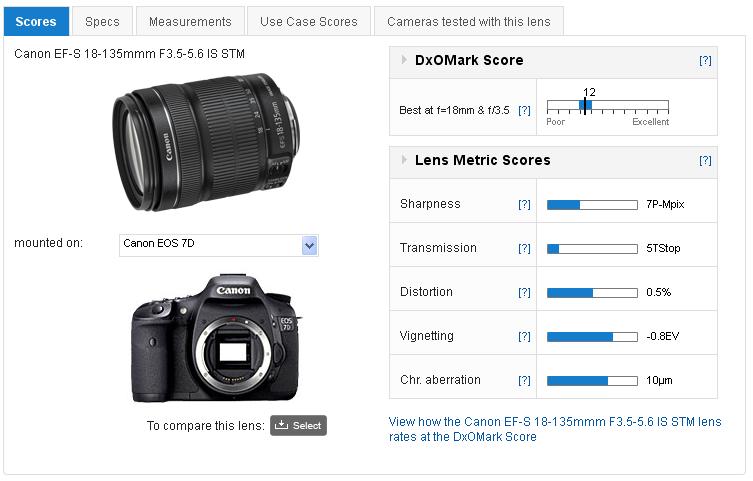 The overall DxOMark Score of 12 for the Canon EF-S 18-135mm f3.5-f5.6 IS STM is, like its predecessor, an excellent Super Zoom contender and offers good optical quality for a wide range of subjects. With a DxOMark Lens Metric Score of 7 P-Mpix for Sharpness, when tested on a Canon EOS 7D, the Canon EF-S 18-135mm f/3.5 – f/5.6 IS STM is in fact the sharpest Super Zoom we've tested. Compared to much of the competition its sharpness is excellent, for example although the Sigma 18-250mm F3.5-6.3 DC MACRO OS HSM is a good example of a Super Zoom it only manages 5.6P-Mpix for sharpness, a significant difference. Make sure you look back for a full review on the Sigma 18-250mm F3.5-6.3 DC MACRO OS HSM Canon soon.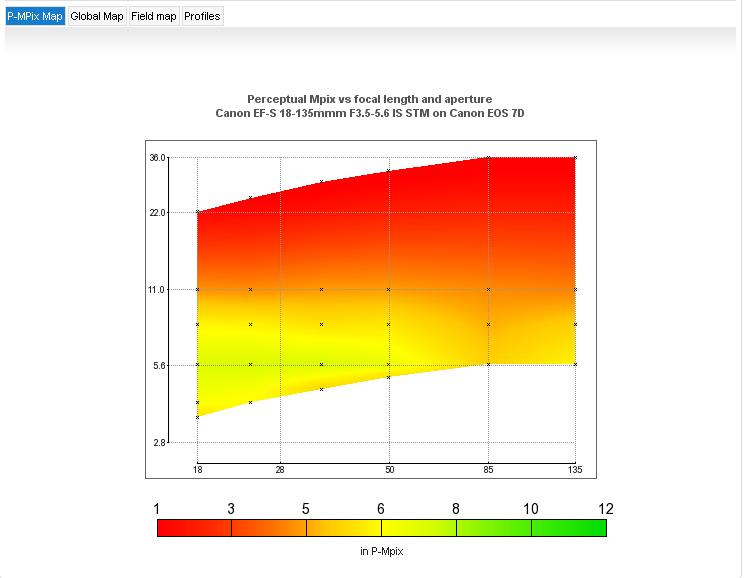 Despite being the sharpest lens in the super zoom category this type of lens are not the best optically. The wide focal range available in a relatively small package makes them convenient for everyday use but maintaining good sharpness across the focal range is a challenge. Between 18 – 70mm using wide apertures like f/5.6 results are respectable and the Canon EF-S 18-135mm f3.5-f5.6 IS STM is at its sharpest at 18mm f/5.6. Results at the longer end of the focal range aren't too bad either when using apertures between f/5.6 and f/11, but once you close down the aperture to f/11 and beyond sharpness suffers.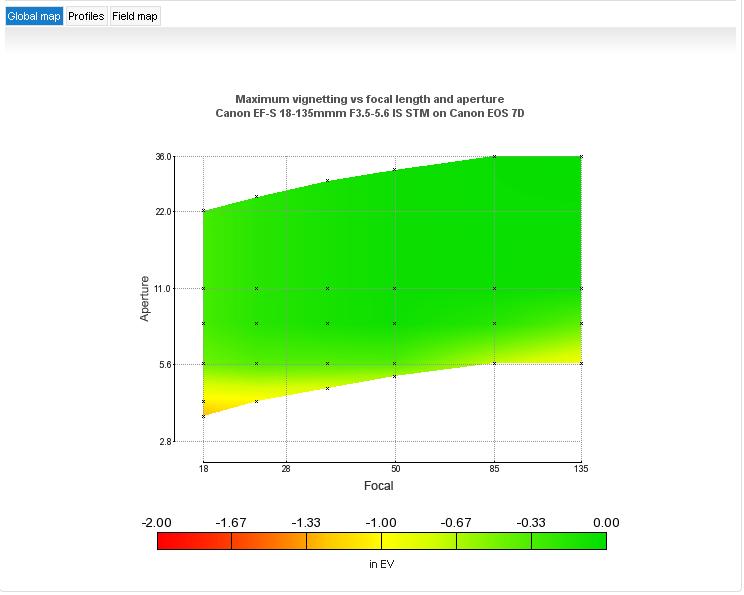 On a brighter note lens vignetting, the effect of shading towards the edges of the frame, is remarkably well controlled for a lens of this type and across the board the results are excellent. Shooting at apertures of f/5.6 and smaller the effect has been eliminated and although it's at its most pronounced at 18mm f/3.5 this is to be expected at such settings. There's some vignetting at 135mm f/5.6 too but again it's minor and with the aperture closed down to f/8 the problem is eradicated at all focal lengths.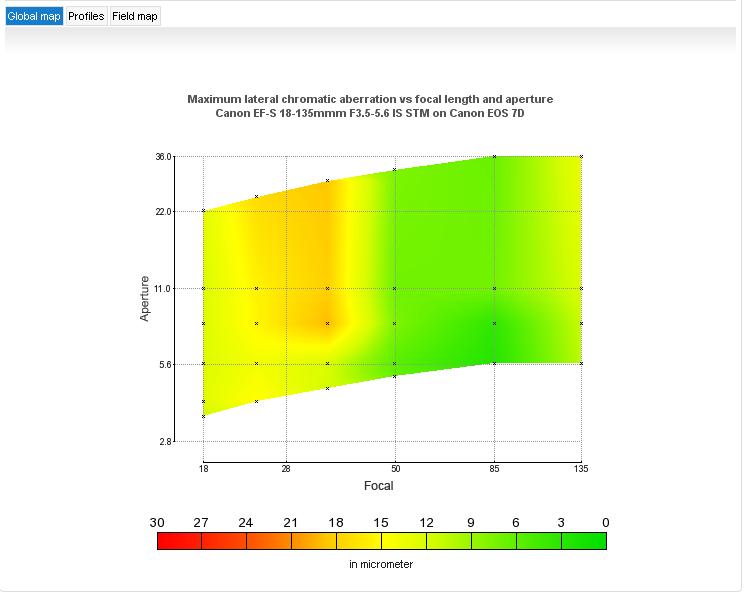 Chromatic Aberration, the appearance of coloured lines along contrast edges, is an issue for Super Zooms and results from the Canon EF-S 18-135mm f3.5-f5.6 IS STM are mixed. Between 18 – 35mm at all apertures the effect is noticeable with images requiring some correction in software and the effect is at its worst between 24 – 35mm. The longer end of the focal range performs much better however with the best performance 50 – 115mm and although there's some evidence of vignetting at 135mm it's controlled much better.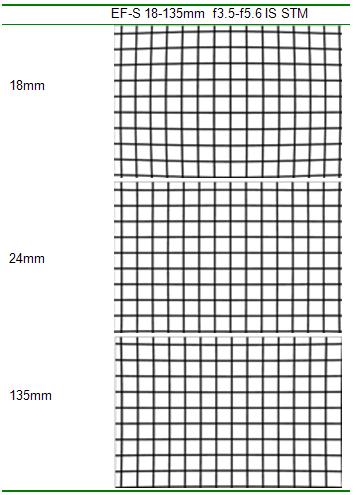 One of the weakest aspects of the Canon EF-S 18-135mm f3.5-f5.6 IS STM optical quality is Distortion, which is too strong at all focal lengths to be acceptable and requires postproduction correction. At 18mm barrel distortion occurs but this quickly turns into pin-cushion at 24mm and this continues at all focal lengths becoming its most pronounced at 135mm.
Further readings for the With new STM technology does Canon's updated 18-135mm still deliver?
To provide photographers with a broader perspective about mobiles, lenses and cameras, here are links to articles, reviews, and analyses of photographic equipment produced by DxOMark, renown websites, magazines or blogs.