Canon EF-S 18-135mm f3.5-f5.6 IS STM: An excellent Super Zoom but no significant improvement
With a DxOMark Score of 12 the Canon EF-S 18-135mm f3.5-f5.6 IS STM achieves an excellent rating for an all-in-one Super Zoom lens. In terms of Sharpness the latest version just edges out its predecessor the Canon EF-S 18-135mm f/3.5 –f/5.6 IS to make it the sharpest Super Zoom on the DxOMark tested database.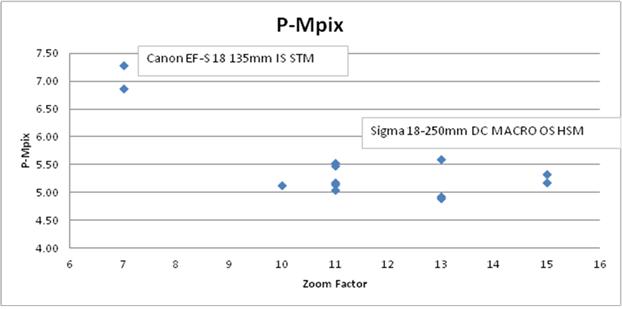 Updated from a previous version to include Canon's new Stepper Motor for silent autofocus during video capture the DxOMark Scores indicate there's no discernable difference in optical performance between the new and old versions. There are some minor differences, notably to Sharpness, but they aren't significant and unless you really want or need the new Stepper Motor the old Canon EF-S 18-135mm f3.5-f5.6 IS version is just as good, still available and a little bit cheaper to boot.
Further readings for the With new STM technology does Canon's updated 18-135mm still deliver?
To provide photographers with a broader perspective about mobiles, lenses and cameras, here are links to articles, reviews, and analyses of photographic equipment produced by DxOMark, renown websites, magazines or blogs.