A 90g Pentax pancake to the test: SMC DA 40mm F2.8 Limited
Monday, March 19, 2012
Lens Review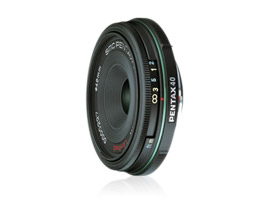 After the 15mm, 21mm and 70mm pancakes by Pentax, here are the measurements for the SMC DA 40mm F2.8 Limited. Pretty nice for such a compact lens.
Comments
pancake compare

http://www.dxomark.com/index.php/Publications/DxOMark-Reviews/Pentax-Prime-Lens-Series/SMC-DA-40mm-F2.8-Limited

for pancake lens, I would like one who concerns to add more one item "thin" on pros and cons. for sometime and some occasion people use pancake lens with mirrorless camera for point and shoot department. it should be really thin to be able to keep camera in pocket more comfort. that's why only sensible lens factory trying to produce compact lenses.


Reply

lens

hi, tray the fa-31 limited please


Reply

Further readings for the A 90g Pentax pancake to the test: SMC DA 40mm F2.8 Limited
To provide photographers with a broader perspective about mobiles, lenses and cameras, here are links to articles, reviews, and analyses of photographic equipment produced by DxOMark, renown websites, magazines or blogs.


Lens Review
|
March 13, 2012