90

89

88

87

86

85

84

83

82

81

80

79

78

77

76

75

74

73

72

70

69

68

67

66

61

59

57

50
Smart tests of smartphones with DxOMark Mobile
Tuesday October 09 2012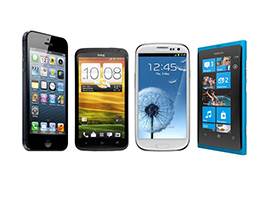 We are incredibly pleased to announce the launch of smartphone and tablet measurement results, thanks to a set of innovative, dedicated testing protocols. Designed as a tool for experts, press and end-users, DxOMark Mobile has already been adopted by DPReview on its upcoming DPReview Connect website.
2012, the year when everything changes?
Cameras are frequently at the top of consumers' lists of most desired cellphone features. That's no surprise, considering that a growing number of people prefer snapping photographs using their mobile phones. And in fact, more than one quarter of all photos taken in 2011 were captured by a cameraphone — and we are expecting that mobile photos will surpass DSC photos this year.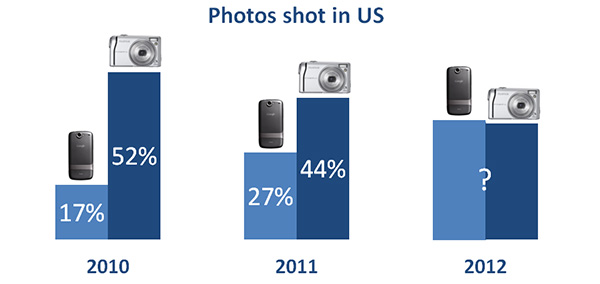 Smartphone photos are rising whereas point-and-shoot photos ones are falling. 2012 could be the year that mobile imaging overtakes DSC imaging, as shown in our projection.
Yet despite the fast-increasing use of smartphones and other camera-equipped mobile devices, there are few reliable resources to help consumers analyze and compare the image and sensor quality of these products. Although there are plenty of websites with great reviews about mobiles, very few emphasize the photographic capabilities of these little devices. Some have widgets for comparing scenes shot with different smartphones, others include some subjective comparisons between these high-tech gadgets, but no website uses repeatable and industry-grade testing methodologies to analyze the true image quality of mobiles…
Until now!
Over the years, photographers and the camera industry have come to rely on DxO Labs for our original and reliable RAW-based image quality database and scoring system– a great tool for objectively comparing different lens and camera models. With DxOMark Mobile, we want to convey these same benefits to photography enthusiasts who are now taking more and more pictures with their pocket connected gadgets.
Inside DxOMark Mobile testing technology
DxO Labs, the leading imaging science corporation sponsoring DxOMark, has been accompanying the industry for a decade to help overcome mobile-specific new challenges to better image quality. Simply put, DxO's scientists have spent countless hours laboring over and dissecting these tiny devices, learning about their intricacies, and actively using and testing them in real-world environments and conditions. This long experience has helped us to design a new reliable methodology for evaluating mobile camera image quality.
DxOMark Mobile testing is in fact similar to the company's current procedures for testing lenses and cameras. Each product goes through DxO Labs rigorous scientific, independent, and methodical protocols that analyze an image's color, contrast, details, sharpness, noise, shading, and distortion. For some measurements, such as exposure, contrast, color fidelity and white balance, additional perceptual analyses are used: DxOMark experts take photos under conditions that cellphone users find in the real world, such as taking indoor portraits with mixed lighting and different light intensities. These perceptual analyses require DxO technicians to photograph more than 400 pictures and shoot about 20 videos for a single product evaluation to further expose a mobile camera's limits and flaws.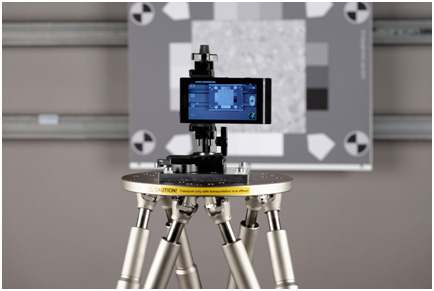 A cellphone video camera is tested for stabilization defects using an electronic hexapod.
Moving ahead: Partnering with the press
To better share our image quality knowledge with the broader public, we have decided to team up with press. DPReview, the internet's premier digital photography news and review website, is the first to integrate our measurements into their reviews for such devices as the iPhone 5, the Samsung Galaxy SIII, and the Nokia 808 PureView on their new mobile-dedicated DPReview Connect website.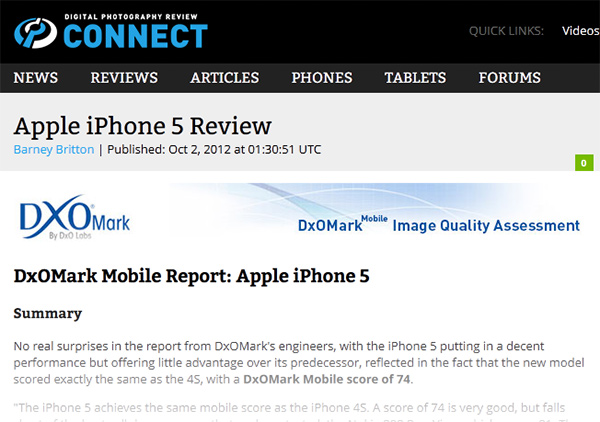 The new DPReview Connect website already using our key findings and scores.
New mobile camera section on DxOMark
We will be regularly publishing our test results for mobile cameras in a dedicated section of dxomark.com website. We will analyze the latest smartphones and digital tablets on the market market from every angle! We will publish the first reviews in the next few weeks.
As DxOMark Mobile moves ahead, we are open to suggestions and feedback to help us continue building the most reliable and consistent tool for evaluating mobile phone and tablet cameras!