88

87

86

84

83

82

81

80

79

78

77

76

75

74

73

72

70

69

68

67

66

61

59

57

50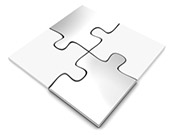 DxOMark site content can be reproduced for professional use, limited as defined by the DxOMark Conditions of Use ("Fair Use").
DxOMark is constantly looking for opportunities to partner with the media, including print publications, specialized websites, and blogs. If your website/publication is relevant to the world of digital photography, mobile devices, or imagery, and you would specifically like to publish DxOMark data, please contact us.
HTC One M9 Review: M8's successor on DxOMark
By David Newton -
Friday May 22 2015
Mobile Review
Overview
Announced in March 2015, the One M9 is the latest update for the HTC One series, replacing the highly-respected One M8. It's more evolutionary than revolutionary, though, with a design that looks very much like its predecessor. It does feature an updated camera module with a 20megapixel resolution, so we'd hoped for an improved showing in our industry standard lab tests.
However, the One M9 achieved the same DxOMark Mobile score as the M8, putting it outside the top 20 in the rankings....
Photo
| | |
| --- | --- |
| Exposure and contrast | |
| Color | |
| Autofocus | |
| Texture | |
| Noise | |
| Artifacts | |
| Flash | |

Pros
- Nice and pleasing colors in bright light
- Very good details shown in bright light
- Good autofocus in bright light

Cons
- Colors are oversaturated in low light
- White balance is often inaccurate in both bright light and low light
- Loss of sharpness around image corners
- Strong quantization on uniform tones and in color gradations
- Strong ringing and slight fringing
Video
| | |
| --- | --- |
| Exposure and contrast | |
| Color | |
| Autofocus | |
| Texture | |
| Noise | |
| Artifacts | |
| Stabilization | |

Pros
- Good noise reduction in bright lighting
- Accurate autofocus

Cons
- Many details are lost regardless of the lighting conditions
- No video stabilization
- Visible step changes in luminance as exposure changes
- Colors are oversaturated in low light
Comments
First replies for this comment
---
First replies for this comment
---
HTC One M9 camera review

You have few mistakes:
Average for photo isn't 73, but 71,57 > 501 / 7 = 71,57. So you make calculation mistake by 1,43.

Flash for photo: M9 60 pts vs 71 for M8, really :)
Flash for camera: M9 26 pts vs 10 for M8, really again?
So is new flash better or worse, or the same as previus model?
How flash is for new M9 -11 pts, and for video the same flash is +16pts :)?
Did you try new test/review with latest firmware?









Reply
---
Support LG G4

i agree kingsbounty's idea
LG G4 has a great camera, i am looking forward to seeing its review


Reply
---
First replies for this comment
---
First replies for this comment
---