88

87

86

84

83

82

81

80

79

78

77

76

75

74

73

72

70

69

68

67

66

61

59

57

50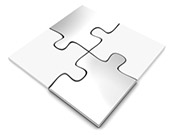 DxOMark site content can be reproduced for professional use, limited as defined by the DxOMark Conditions of Use ("Fair Use").
DxOMark is constantly looking for opportunities to partner with the media, including print publications, specialized websites, and blogs. If your website/publication is relevant to the world of digital photography, mobile devices, or imagery, and you would specifically like to publish DxOMark data, please contact us.
Motorola Droid Turbo 2 Mobile review: Challenging for the top
By Paul Carroll -
Tuesday October 27 2015
Mobile Review
Overview
With the ink barely dry on the press release for the Motorola Droid Turbo 2 smartphone launched on the October 26, 2015, we're delighted to bring you our full analysis of its photographic capabilities.
Yes, our technicians have been busy behind the scenes ahead of today's launch putting the Droid Turbo 2 through the rigors of a DxOMark test, and the full results are now available.
So let's see how the 21Mp rear camera, similar to the unit housed in the Motorola X Style device, shapes up.
Photo
| | |
| --- | --- |
| Exposure and contrast | |
| Color | |
| Autofocus | |
| Texture | |
| Noise | |
| Artifacts | |
| Flash | |

Pros
- Very strong detail preservation in good lighting conditions
- Noise is barely visible in good lighting conditions
- Pictures are well-exposed
- Accurate white balance and generally pleasant color

Cons
- Fine details are lost in low-light conditions
- Ghosting and other artifacts sometimes visible
- When flash is used, strong luminance shading and chromatic noise visible in the corners
Video
| | |
| --- | --- |
| Exposure and contrast | |
| Color | |
| Autofocus | |
| Texture | |
| Noise | |
| Artifacts | |
| Stabilization | |

Pros
- Details are well-preserved
- Good stabilization
- Fast white balance and exposure adaptation when changing scenes
- Pleasant color rendering 

Cons
- In low light, strong luminance noise and chromatic noise visible in the corners
- Autofocus instabilities are visible and object tracking is inconsistent
- In low light, the autofocus is sometimes slow to trigger after the scene changes 
Comments
First replies for this comment
---
honor 7

Could you please test the Huawei Honor 7?


Reply
---
First replies for this comment
---
sensor?

Sony IMX 230 sensor?


Reply
---