88

87

86

84

83

82

81

80

79

78

77

76

75

74

73

72

70

69

68

67

66

61

59

57

50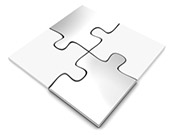 DxOMark site content can be reproduced for professional use, limited as defined by the DxOMark Conditions of Use ("Fair Use").
DxOMark is constantly looking for opportunities to partner with the media, including print publications, specialized websites, and blogs. If your website/publication is relevant to the world of digital photography, mobile devices, or imagery, and you would specifically like to publish DxOMark data, please contact us.
Nokia Lumia 1020 sensor review: Are mobiles comparable to compacts and DSLRs?
By Kevin Carter -
Friday January 24 2014
Mobile Review
Nokia's use of a relatively large (6.6 x 8.8mm) BSI CMOS sensor in the Lumia 1020 is a contributing factor regarding performance, however, compared to the best in class digital compact cameras, its capabilities are still restricted in low light or when high ISOs are used. It's also worth noting that we're not taking lens performance into account in this review, which is clearly an important determiner of image quality. Be that as it may, the fact the sensor performance of the Nokia 1020 is on a par with certain current compact cameras at low ISOs is particularly revealing; whatever your personal feelings are regarding the smartphone, it shows remarkable promise.
Further readings for the Nokia Lumia 1020 sensor review: Are mobiles comparable to compacts and DSLRs?
To provide photographers with a broader perspective about mobiles, lenses and cameras, here are links to articles, reviews, and analyses of photographic equipment produced by DxOMark, renown websites, magazines or blogs.
---
Comments
Added by

LJM

| October 25 , 2014

Lumia 1020 camera ranking

I'm surprised the Lumia 1020 ranked only 222 out of 242 compared to point and shoot cameras given that it can shoot raw, and has a bigger sensor and more megapixels than most point and shoots. It seems that you're saying that it has difficulty in low light. Given the above (sensor size, megapixels), why does it struggle in low light? Also, do your ratings take into account its ability to shoot raw? Even if the initial image comes out a little worse, some editing might make it look better than editing an image from a point and shoot that doesn't shoot raw, right?


Reply
---
More sensor reviews and lens reviews

Are you planning on doing Mobiles sensor reviews for the S4, or did I miss it? And are you planning on doing sensor + lens testing like in the Lenses section. You're written the ? a few times something like "Are camera phones as good as point and shoots?" I'd like to compare all devices in the same scale. This article is excellent and a very good start on the complete comparison ability. You also did convert the Nikon D7000 to a mobile score of 95. How was that done?


Reply | Read all replies for this comment
First replies for this comment
---
Re: More sensor reviews and lens reviews

Hi Mike,
Nikon D7000 was tested with the same DxOMark protocol with the "default" mode as every smartphone. If we have time we will perform lens tests for the 1020. Not sure that the Samsung S4 provide RAW files for now but if it does we will analyse its sensor. Best regards.


Reply
---
First replies for this comment
---
Re: NOKIA LUMIA 1020 SENSOR PERFORMANCE WITH LENS

This is an interesting question, and we'll keep in mind your proposition since we are not planning on evaluating the lens for now.


Reply
---
Thanks!

Good job for this cool test. I have always wondered how this Nokia would fare. Outside the ISO score, the IQ is truly comparable to high end compacts. The ISO performance must be a bit poor due to the heat inside the phone. Overall, a very good performance.




Reply
---
Added by

oompa

| January 25 , 2014

DNG as well

"Stills output includes a native 38-Mpix JPEG file, as well as a simultaneous oversampled 5-Mpix JPEG for more convenient sharing."

And with the recent Lumia 'Black' update, we also get a raw DNG file!


Reply
---