88

87

86

84

83

82

81

80

79

78

77

76

75

74

73

72

70

69

68

67

66

61

59

57

50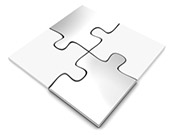 DxOMark site content can be reproduced for professional use, limited as defined by the DxOMark Conditions of Use ("Fair Use").
DxOMark is constantly looking for opportunities to partner with the media, including print publications, specialized websites, and blogs. If your website/publication is relevant to the world of digital photography, mobile devices, or imagery, and you would specifically like to publish DxOMark data, please contact us.
Samsung Galaxy S4: "Chasseur d'Images" review
By Chasseur d'Images -
Wednesday July 24 2013
Mobile Review
Photo
The Pros:
impressive detail when shooting in bright light with a very significant improvement over the 8 Mpix S3.
fast autofocus and precise, in auto and in user-selected mode
correct auto exposure, even in broad daylight in difficult conditions (high-contrast, backlighting)
pleasant and saturated colors
good quality of the flash images.
The Cons:
loss of details in low light, due to excessive noise reduction.
under tungsten lighting, brownish tint in dark areas in low light.
Video
The Pros:
good color rendition.
good reproduction of fine details (textures, richly detailed subjects).
The Cons:
aliasing (stair effect) sometimes noticeable
in low-light scenes, digital noise very present and poorly controlled.
high noise in low light conditions.
disappointing video stabilization system.
auto focus inaccuracies in low light.
---
Translation by Kevin Carter