88

87

86

84

83

82

81

80

79

78

77

76

75

74

73

72

70

69

68

67

66

61

59

57

50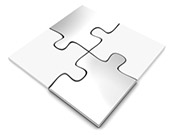 DxOMark site content can be reproduced for professional use, limited as defined by the DxOMark Conditions of Use ("Fair Use").
DxOMark is constantly looking for opportunities to partner with the media, including print publications, specialized websites, and blogs. If your website/publication is relevant to the world of digital photography, mobile devices, or imagery, and you would specifically like to publish DxOMark data, please contact us.
Sony Xperia Z: "Chasseur d'Images" review
By Chasseur d'Images -
Friday August 02 2013
Mobile Review
Due to the water-resistant sealing, the Xperia Z has several practical implications in use; for a start the USB jack, which is required for daily charging, is now hidden away under a panel. Sony offers also several "fun" accessories supplementing the Xperia, including NFC SmartTags that provide a glimpse of the phones of tomorrow. Similarly, the battery is no longer accessible and must now be replaced at a service center. Finally, although based on an Android OS, as with recent HTC and Samsung models, the Xperia no longer has the "mechanical" home key function, using an icon on the touch screen instead. Suddenly, the Z seems minimalist: they give it 'life' by pressing the main button on the side: and then everything else is operated from the tip of the finger. One finds ergonomics common all across Android devices, thanks to the standard Google applications; Sony adds a few more, while the user can download whatever he likes...
The design of the Xperia Z does doesn't stand out for its originality. The device is impressive, carved from stone almost, and it's clear Sony has bet everything on the screen; a superb 5 inch (12.7 cm diagonal) Full-HD (1920 x 1080 pixels) slab which, with its 441 ppi guarantees a finesse never seen before (except on the S4), is combined with Bravia technology which modifies rendering (auto calibration) depending on the activity and the brightness. Look at photos, videos, movies or TV on an Xperia will be a treat but, before that, we are interested to know how this beautiful object behaves... when taking pictures!