88

87

86

84

83

82

81

80

79

78

77

76

75

74

73

72

70

69

68

67

66

61

59

57

50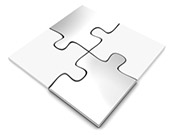 DxOMark site content can be reproduced for professional use, limited as defined by the DxOMark Conditions of Use ("Fair Use").
DxOMark is constantly looking for opportunities to partner with the media, including print publications, specialized websites, and blogs. If your website/publication is relevant to the world of digital photography, mobile devices, or imagery, and you would specifically like to publish DxOMark data, please contact us.
Sony Xperia Z: "Chasseur d'Images" review
By Chasseur d'Images -
Friday August 02 2013
Mobile Review
Photo
The Pros:
Overall good exposure.
Nice color in all light conditions.
Low noise levels in low light, without chromatic component.
The Cons:
Very high chroma noise in the shadows on the subjects photographed under bright light.
Fine details and textures poorly rendered, regardless of the conditions, even in low light.
Autofocus unreliable, blurring common.
Some outdoor white balance errors.
Color shading in low light.
Too long exposure in low light, even when the stabilizer is off.
Video
The Pros:
Excellent contrast and dynamic range (the best we've seen).
Good noise reduction handling.
The Cons:
Fine detail and texture poorly rendered, even on subjects in bright light.
Many artifacts (staircase effects on straight edges) and flicker.
Ineffective video stabilization system.
Autofocus insufficiently responsive during a change of scene without movement of the phone.