88

87

86

84

83

82

81

80

79

78

77

76

75

74

73

72

70

69

68

67

66

61

59

57

50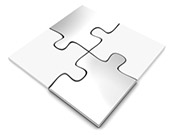 DxOMark site content can be reproduced for professional use, limited as defined by the DxOMark Conditions of Use ("Fair Use").
DxOMark is constantly looking for opportunities to partner with the media, including print publications, specialized websites, and blogs. If your website/publication is relevant to the world of digital photography, mobile devices, or imagery, and you would specifically like to publish DxOMark data, please contact us.
Sony Xperia Z: "Chasseur d'Images" review
By Chasseur d'Images -
Friday August 02 2013
Mobile Review
A "tap" on the camera icon and we are shooting with traditional stills and video options using the front or rear sensor. Activation is not instantaneous, but the shutter lag is less than one half second and is therefore acceptable. By default, it is set to "Superior Auto" (!), and recalled by a yellow symbol at the top and left of the screen but in 16:9 format. It's a nice format for photos, ideal for video as it's identical to that of television screens and, above all, it allows the user to take advantage of the entire real-estate of the screen. In that format, "only" 9 Mpix (3920 x 2204) photos are captured and you will need, therefore, to switch to 4:3 aspect ratio if you want to take full advantage of the 13-Mpix's sensor. You can choose between "almost square" photos and more modern formats.
The programming of the Xperia has been well thought, but the user can review it via a clearly categorized preferences menu. The recording of GPS coordinates, for example, is optional, which will be appreciated by those who do not want the curious to look through the EXIF data of images and find the exact location where they were taken. Similarly, we also enjoyed being able to trigger both the shutter and autofocus: just touch the screen to make the Sony focus there at that point and it saves the image afterwards. Fast and convenient!
Leaving the auto mode, you can access a range of options: specialized programs (Scene modes), effects filters, panorama sweeping but certainly most astonishing is the burst mode that allows to transform the Z to capture images at a submachine gun-like rate of 14 images/second... but only with images at 1280 x 720 px at the highest speed.
Apart this, the Xperia Z remains traditional and clever, and we find neither the ability to remove moving objects in a landscape, or still images, as the Samsung S4 animations made us discover. Sony makes up for it with the multimedia options and playback of photos and videos, the Xperia is both comprehensive, simple to use and excellent. Its screen, in particular, is easy to like, at 12.7 cm it has as many pixels as a Full-HD TV or on a video projector!
Therefore, the Xperia user will not lose time loading different applications to communicate with other devices on a local network using Wi -Fi to share videos, for example, with a projector or a home-based NAS hard drive. There is one caveat however: when either viewing or taking pictures, the Xperia heats-up, which means that its battery is put to the test. Good performance resulted from the swift processor, which also needs lot of energy. There again, if you have the choice at the time of the purchase, a version ships with the DK-26 charging dock, which transforms the Z into a mini photo and video player and at the same time ensures both connection and charging.