88

87

86

84

83

82

81

80

79

78

77

76

75

74

73

72

70

69

68

67

66

61

59

57

50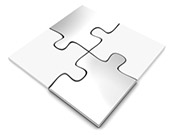 DxOMark site content can be reproduced for professional use, limited as defined by the DxOMark Conditions of Use ("Fair Use").
DxOMark is constantly looking for opportunities to partner with the media, including print publications, specialized websites, and blogs. If your website/publication is relevant to the world of digital photography, mobile devices, or imagery, and you would specifically like to publish DxOMark data, please contact us.
Sony Xperia Z: "Chasseur d'Images" review
By Chasseur d'Images -
Friday August 02 2013
Mobile Review
Reference Pattern DxOMark
These two enlargements (central part of the pattern below); a photo in low light under tungsten lighting and another in full light show that the Sony Xperia Z delivers consistent pictures which will appear very satisfactory on the screen of a phone or a tablet, but these images are limited if we move to a purely photographic use, with enlargements and printouts. The noise is well managed, but when enlarged the 13 Mpix images of the Xperia Z lack both texture and fine detail.
Autofocus - repeatability and accuracy
Color shading
Color accuracy
The colors are very well rendered, regardless of the conditions of lighting, with natural tones and without marked drift. On outside subjects, in daylight, a few white balance errors were noted.
Flash uniformity