88

87

86

84

83

82

81

80

79

78

77

76

75

74

73

72

70

69

68

67

66

61

59

57

50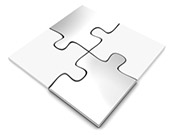 DxOMark site content can be reproduced for professional use, limited as defined by the DxOMark Conditions of Use ("Fair Use").
DxOMark is constantly looking for opportunities to partner with the media, including print publications, specialized websites, and blogs. If your website/publication is relevant to the world of digital photography, mobile devices, or imagery, and you would specifically like to publish DxOMark data, please contact us.
Sony Xperia Z2 overview: Revised model takes first place in Mobile rankings
By Kevin Carter -
Monday April 07 2014
Mobile Review
The Sony Xperia Z2 is the best performing cameraphone in our database for stills. It employs clever pixel down-sampling, like the Nokia Pureview models to reduce noise levels and for smaller; more easily shared 8-Mpix equivalent photos.
Detail retention is excellent, and superior to the majority of rivals. In addition, users can choose the native 20.7-Mpix output if required. but they're obviously more cumbersome to upload, and may cost more in data charges, depending on individual contracts.
Noise levels are suitably low in all lighting conditions, and what noise can be seen is a barely distracting fine-grained monochrome speckling. Outdoors the Z2 has good exposure accuracy and pleasing color in various conditions. White-balance erred slightly with a yellow bias under slightly brighter indoor lighting (20 lux) and occasionally with a slight blue bias outdoors. Despite the different biases, colors remained pleasing.
Color shading is a typical issue with camera-phones, one that its predecessor suffered from, and although there's some evident under certain indoor lighting (tungsten, 100 lux), outdoors it's barely noticeable. Not that there aren't any downsides.
Depending on the conditions, some images show fringing on high-contrast edges, while ringing and maze type artifacts may also be visible at times. Flare is also an occasional problem but that's not unexpected given the unshielded lens.
Further readings for the Sony Xperia Z2 overview: Revised model takes first place in Mobile rankings
To provide photographers with a broader perspective about mobiles, lenses and cameras, here are links to articles, reviews, and analyses of photographic equipment produced by DxOMark, renown websites, magazines or blogs.
---
Partner reviews
|
August 19, 2014

To website




From a mobile photography perspective the Sony Xperia Z2 is in many ways very similar to its predecessor, the Xperia Z1, and that's good and bad thing at the same time. The Z2 has the same environmental protection and premium-level build quality as the Z1 and the two-position shutter button give it a real camera-feel when taking pictures.

Read the article

---
Comments
Added by

jkyap

| June 29 , 2015

WRONG OVERALL SCORE

HOW COULD THIS DEVICE - Z2 TIES WITH GS5 IN OVERALL SCORE? when you add up its still image and video scores, it only achieves an overall score of 77! DXOmark there has to be some mistake here.


Reply
---
Added by

Iman.M

| April 29 , 2015

help me

Hi,I have Sony z2.please me for setting Sony file pdf


Reply
---
The camera is terrible

Something is not right with this review! Since i got my phone I wasn't able to make a single picture that is OK(not great but at least ОК). Even in a bright sunlight the auto-mode's white balance makes absurd things with the colors. For whole one day I wasn't able to reproduce color "orange". The first shock was the phones display. When i took the first picture the jacket was purple. I went outside on a sun light and the jacket became cyclamen. The main problem was the displey and it's X-Rality. On my Dell Ultrasharp IPS monitor the jacket looked blurred reddish.
For the men who writhed this revue - please take a picture of color calibration table with the sony, with iphone 5s and with some decent DSLR with different light conditions and post them. After that you'll have to reconsider your score.


Reply
---
Auto Focus

I don't think Auto Focus should be counted as image quality score at all, slow AF performance does not affect image quality if it works properly and in sharp focus. I'm surprised to see Nokia pureview & 1020 are even surpassed by galaxy S4...everyone know it's a junk in low light condition...


Reply
---
Added by

mlife

| April 11 , 2014

New way to test mobiles needed? Or is DXO biased?

I have never even heard of this site up until this review... but I must say not the most positive introduction for a "credible" source. It seems however this site earned its "credibility" while reviewing SLR's and hasn't put the same thought and effort into provide in depth reviews for mobiles. after reading the "sensor scores" and "in depth measurements" section on this site, I'm even more convinced they need to reevaluate what they are doing.

I know all the Sony Fanboys will jump all over my post but I would ask that you first think befor you blabber off some nonsense about DXO being "reputable" testers and me not knowing what I'm talking about... Consider this... On THIS VERY SITE for the PHOTO review of the 808 and Z2 they scored 81 points each - Do yourself a favor and pull out a calculator, tally up the scores, divide by 7 and tell me if they really each scored an 81 because according to my calculator you get 80.85714286 for the Z2 and 81.85714286 for the 808. Now ask yourself "why would a REPUTABLE source roundup for one device and not the other?" .... And I don't know what I'm talking about... ???

Okay, maybe the rounding issue was a MISTAKE or ERROR.... which I can accept because we all make them... but what I can't understand is some of the areas you would choose score a phone? I get that while trying to leave a device intact, it is not realistic to perform actual sensor tests as described in the testing sections referenced above. Also, I feel it IS IMPORTANT to evaluate the lens elements each manufacturer decided to use in their respective devices. What I don't understand (if you're trying to determine actual quality) is the justification of;
EXPOSURE AND CONTRAST - IMO this is not valid due to MOST EVERY device having the ability to adjust this according to individual preference... maybe Dynamic Range would be a better measure.
COLOR - Most devices don't allow for RAW images so how is this rating the camera sensor when color is part of the .jpg processing algorithm.
AUTOFOCUS - I get this could be a great measure for a lens test (if evaluating separately) but HAS NOTHING TO DO WITH FINAL IMAGE QUALITY... maybe rate something of importance such as pin cushion, CA or vignetting.
FLASH - although can impact IQ (and I agree is a good category) I'm not convinced that if in a lab test is the best idea for an OVERALL rating unless you weight the average relevant to consumer use - day/night.

I know Ill get the usual ignorant Nokia fanboy comments but please try and understand that although I do love nokia devices, I also love the Sony brand. I only use Nokia because camera is the #1 feature I shop for in a device and if Sony was truly better, I would jump aboard in TWO SECONDS flat. I have no agenda other than to get some good quality testing on phones that would allow folks like myself (constantly seeking best IQ) to have some real UNBIASED data to go on prior to making a purchase.



Reply | Read all replies for this comment
First replies for this comment
---
Lost all credibility

You mentioned the crappy iPhone and the 808 in the same breath - in regards to camera quality?? And the Z1 IMPRESSED YOU??? You have no taste at all when it comes to QUALITY pictures! The Z1 was garbage... then the new 20mp Sony camera was garbage! And the iPhone??? PUHHLEASE!!! I have a 3mp Olympic point and shoot from 2002 that takes better pictures than an iPhone 4... and rivals the 5!


Reply | Read all replies for this comment
First replies for this comment
---
Added by

harceh

| April 08 , 2014

Nexus 5

Please test the Google Nexus 5.

I did a quick comparison to the iPhone 5 myself and the Nexus 5 in my opinion is way better.


Reply
---
...and here we go

this is going to upset all the Nokia fanboys lol


Reply
---
Link to actual test?

Hi there. Great to see these comparisons. Curious if there are any comparisons between any RAW images captured as I know Nokia usually uses an aggressive processing algorithm to help with low light. Also curious about zoom comparison as that is important for my needs. Thanks!


Reply | Read all replies for this comment
First replies for this comment
---
First replies for this comment
---