A Pentax pancake to the test: SMC DA 15mm F4 ED AL Limited
Tuesday March 13 2012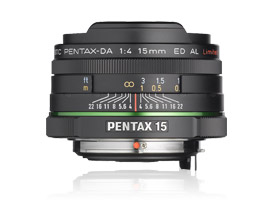 With the SMC DA 15mm F4 ED AL Limited, we begin a new series featuring the results of Pentax prime lenses. Launched in 2009, this pancake lens offers a focal equivalent of 24mm on a full-frame camera… so it isn't a very wide-angle compact lens which will certainly adapt very well to the upcoming Pentax K01.
Further readings for the A Pentax pancake to the test: SMC DA 15mm F4 ED AL Limited
To provide photographers with a broader perspective about mobiles, lenses and cameras, here are links to articles, reviews, and analyses of photographic equipment produced by DxOMark, renown websites, magazines or blogs.
---