CANON EOS 650D: Strictly status quo
Monday October 08 2012
Sensor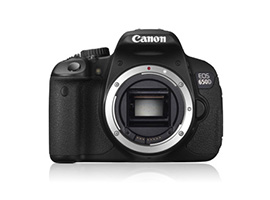 Committed to retaining its sales lead in numerous countries, Canon views its new EOS 650D as a strategically important product. What improvements can we see with respect to its sensor, which Canon claims is new? How does this latest camera in the EOS line compare with its predecessor, the EOS 600D, and with its rivals, the Nikon D3200 and the Sony SLT-A65? The answers lie in our sensor test results for the 650D.
Further readings for the CANON EOS 650D: Strictly status quo
To provide photographers with a broader perspective about mobiles, lenses and cameras, here are links to articles, reviews, and analyses of photographic equipment produced by DxOMark, renown websites, magazines or blogs.
---
Sensor Review
|
October 08, 2012
| | |
| --- | --- |
| | Committed to retaining its sales lead in numerous countries, Canon views its new EOS 650D as a strategically important product. What improvements can we see with respect to its sensor, which Canon claims is new? How does this latest camera in the EOS line compare with its predecessor, the EOS 600D, and with its rivals, the Nikon D3200 and the Sony SLT-A65? The answers lie in our sensor test results for the 650D. |