Canon EOS-1 DX: The best of Canon's full-frame sensors
Wednesday October 31 2012
Sensor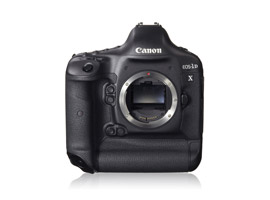 By replacing two predecessors with the Canon EOS-1D X, its new flagship professional DSLR, Canon hopes to deliver both the top-notch image quality of the studio-oriented Canon EOS 1Ds Mark III and the superfast performance of the Canon EOS 1D Mark IV sports shooter. A compromise of sorts between speed and image quality, the 1D X manages to deliver enough improvements to satisfy both markets.
Further readings for the Canon EOS-1 DX: The best of Canon's full-frame sensors
To provide photographers with a broader perspective about mobiles, lenses and cameras, here are links to articles, reviews, and analyses of photographic equipment produced by DxOMark, renown websites, magazines or blogs.
---
Sensor Review
|
October 31, 2012
| | |
| --- | --- |
| | By replacing two predecessors with the Canon EOS-1D X, its new flagship professional DSLR, Canon hopes to deliver both the top-notch image quality of the studio-oriented Canon EOS 1Ds Mark III and the superfast performance of the Canon EOS 1D Mark IV sports shooter. A compromise of sorts between speed and image quality, the 1D X manages to deliver enough improvements to satisfy both markets. |