Nikon D600 sets high bar for sensor image quality
Wednesday September 19 2012
Sensor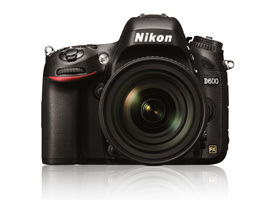 Nikon's recently released consumer-oriented full-frame sensor DSLR, the D600, has just gone through DxOMark's image quality evaluation tests. And the verdict is in: the D600 is an affordable camera that places a high premium on image quality, as it ranks just behind the top performing Nikon D800 and Nikon D800E. It is also a significant improvement over the high-end professional flagship DSLRs, the Nikon D3X and the Nikon D4. Here are the DxOMark test results for the D600.
Further readings for the Nikon D600 sets high bar for sensor image quality
To provide photographers with a broader perspective about mobiles, lenses and cameras, here are links to articles, reviews, and analyses of photographic equipment produced by DxOMark, renown websites, magazines or blogs.
---
Sensor Review
|
September 19, 2012
| | |
| --- | --- |
| | Nikon's recently released consumer-oriented full-frame sensor DSLR, the D600, has just gone through DxOMark's image quality evaluation tests. And the verdict is in: the D600 is an affordable camera that places a high premium on image quality, as it ranks just behind the top performing Nikon D800 and Nikon D800E. It is also a significant improvement over the high-end professional flagship DSLRs, the Nikon D3X and the Nikon D4. Here are the DxOMark test results for the D600. |
---