Olympus M.Zuiko Digital 17mm f/2.8, the first prime micro 4/3 lens for Olympus
Monday February 27 2012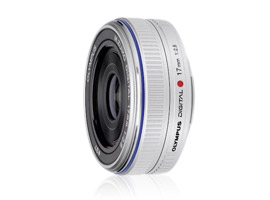 Continuing with our tests on micro 4/3 lenses, today we take another look at an older (2009) pancake lens, the Olympus M.ZUIKO DIGITAL 17mm f/2.8. Very compact and light-weight, the 17mm f/2.8 was one of the very first lenses specifically designed for micro 4/3 cameras.
Further readings for the Olympus M.Zuiko Digital 17mm f/2.8, the first prime micro 4/3 lens for Olympus
To provide photographers with a broader perspective about mobiles, lenses and cameras, here are links to articles, reviews, and analyses of photographic equipment produced by DxOMark, renown websites, magazines or blogs.
---
Comments
There is another choice?

On the front page for the review of this lens (http://www.dxomark.com/index.php/Publications/DxOMark-Reviews/Micro-Four-Third-Lens-Reviews/Olympus-M.Zuiko-Digital-17mm-f-2.8) you say something that doesn't make sense.

In the opening paragraphs describing this lens it says "very compact and light-weight design - only 22mm long and weighing only 71g"

Later on you say "Unfortunately for those who would like to use an ultra-compact, light-weight pancake lens, there really aren't any other choices yet — even from Panasonic"

But on your page for the Panasonic 14mm it gives:
Length (mm) 20.5
Weight (gr) 55

...making that lens more-compact and lighter than the Olympus 17mm. Arguably better optically too, but we'll have to wait for your test of course :)


Reply
---