Olympus OM-D E-M5: The best of the micro 4:3 cameras
Tuesday September 25 2012
Sensor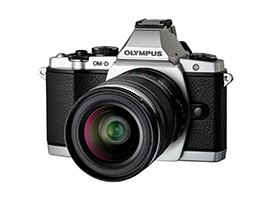 Olympus caused a sensation when it revived the legendary OM line that had enjoyed its heyday in the silver halide era. The Olympus OM-D E-M5 successfully revisits the OM design in terms of its ergonomics and workmanship. Olympus has quite precisely taken advantage of this new family in its line of compact hybrid micro 4:3 cameras to introduce a new 16 Mpix Live MOS sensor. What is this new sensor all about? Does it represent an improvement over current Pen sensors? Does it help the micro 4:3 category to catch up with the APS-C hybrids (with the Sony NEX in the lead)? Our sensor review provides the answers.
Further readings for the Olympus OM-D E-M5: The best of the micro 4:3 cameras
To provide photographers with a broader perspective about mobiles, lenses and cameras, here are links to articles, reviews, and analyses of photographic equipment produced by DxOMark, renown websites, magazines or blogs.
---
Sensor Review
|
September 25, 2012
| | |
| --- | --- |
| | Olympus caused a sensation when it revived the legendary OM line that had enjoyed its heyday in the silver halide era. The Olympus OM-D E-M5 successfully revisits the OM design in terms of its ergonomics and workmanship. Olympus has quite precisely taken advantage of this new family in its line of compact hybrid micro 4:3 cameras to introduce a new 16 Mpix Live MOS sensor. What is this new sensor all about? Does it represent an improvement over current Pen sensors? Does it help the micro 4:3 category to catch up with the APS-C hybrids (with the Sony NEX in the lead)? Our sensor review provides the answers. |
---