Olympus Pen E-PL5: Qualities of the OM-D E-M5
Thursday November 15 2012
Sensor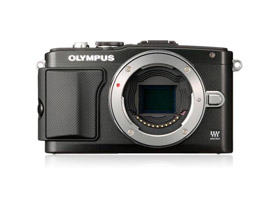 With the Pen E-PL5, Olympus updates its range of micro 4:3 compact hybrids with redesigned ergonomics, upgraded electronics, and especially with the integration of the same 16Mpix LiveMos sensor found in the OM-D E-M5. Will it show the same advances in image quality as the flagship camera of its line? Our tests provide the answer.
Further readings for the Olympus Pen E-PL5: Qualities of the OM-D E-M5
To provide photographers with a broader perspective about mobiles, lenses and cameras, here are links to articles, reviews, and analyses of photographic equipment produced by DxOMark, renown websites, magazines or blogs.
---
Sensor Review
|
November 15, 2012
| | |
| --- | --- |
| | With the Pen E-PL5, Olympus updates its range of micro 4:3 compact hybrids with redesigned ergonomics, upgraded electronics, and especially with the integration of the same 16Mpix LiveMos sensor found in the OM-D E-M5. Will it show the same advances in image quality as the flagship camera of its line? Our tests provide the answer. |