The Nikon AF Nikkor 20mm f/2.8D review
Thursday February 02 2012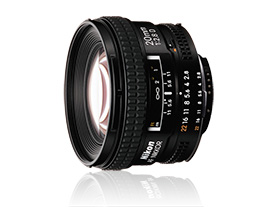 This review of the Nikon AF Nikkor 20mm f/2.8D is the first in a series of reviews about these renowned AF-D lenses.
These lenses which appeared in 1994 are still highly appreciated for their performance, their small size and reasonable price.
Further readings for the The Nikon AF Nikkor 20mm f/2.8D review
To provide photographers with a broader perspective about mobiles, lenses and cameras, here are links to articles, reviews, and analyses of photographic equipment produced by DxOMark, renown websites, magazines or blogs.
---