The Nikon AF Nikkor 28mm f/2.8D
Thursday February 09 2012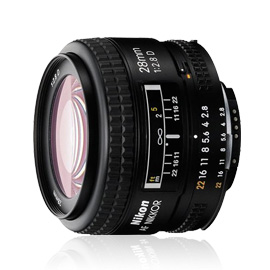 Having analyzed the Nikkor AF Nikkor 20mm f/2.8D last week, we continue with our series of articles about Nikkor AF-D lenses, this time focusing on the famous Nikon AF Nikkor 28mm f/2.8D.
Here we have analyzed its full-field performance when mounted on a Nikon D3x, but as per usual, performance results are available for this lens when mounted on other cameras — for example, the Nikon D5000 or the even older Nikon D200.
Further readings for the The Nikon AF Nikkor 28mm f/2.8D
To provide photographers with a broader perspective about mobiles, lenses and cameras, here are links to articles, reviews, and analyses of photographic equipment produced by DxOMark, renown websites, magazines or blogs.
---