The OM-D E-M5 kit zoom lens to the test: Olympus M.ZUIKO 12-50mm f/3.5-6.3
Thursday March 08 2012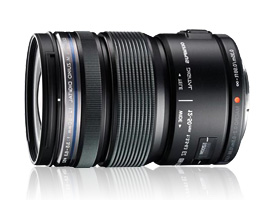 The Olympus M.ZUIKO DIGITAL ED 12-50mm f/3.5-6.3 EZ is the kit zoom launched by Olympus for the OM-D E-M5. We can't test the lens on an E-M5 for the moment, since as of this writing the camera is not yet commercially available. But while we wait, let's take a look at how this lens performs on other micro 4/3 cameras.
Further readings for the The OM-D E-M5 kit zoom lens to the test: Olympus M.ZUIKO 12-50mm f/3.5-6.3
To provide photographers with a broader perspective about mobiles, lenses and cameras, here are links to articles, reviews, and analyses of photographic equipment produced by DxOMark, renown websites, magazines or blogs.
---