AF-S DX Nikkor 18-300mm f/3.5-5.6G ED VR Review
Friday June 15 2012
Lens Review
Introduction
|
AF-S DX Nikkor 18-300mm f/3.5-5.6G ED VR Preview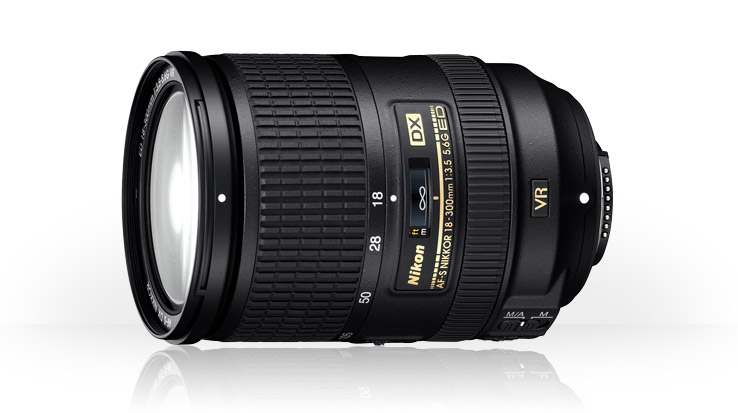 We appreciate that the manufacturer was able to preserve the same maximum aperture at 300mm as the 18-200mm at 200mm, or f/5.6, which allows the AF-S DX Nikkor 18-300mm f/3.5-5.6G ED VR to distinguish itself from other 18-and or 18-300mm lenses on the market. But this success comes with a price tag in terms of weight and bulkiness: the lens weighs 830 grams, and is 120mm long with an 83-mm diameter.
The Nikkor 18-300mm f/3.5-5.6G ED VR's optical construction uses 19 lens elements in 14 groups, integrating three aspherical lenses and three UD glass lenses. Its minimum telephoto focus distance is 45cm, which offers a maximum reproduction ratio of 1/3.2 — advantageous for such amplitude, and leading one to consider macrophotography as well as capturing object details.
Price and availability
The Nikkor 18-300mm VR will not fit everyone's budget. Available the end of June 2012, it will be price at 979 euros (tax included). That's 100 euros more than the 18-200mm VR II and a sales price equivalent to a 28-300mm FX designed for full-format SLRs.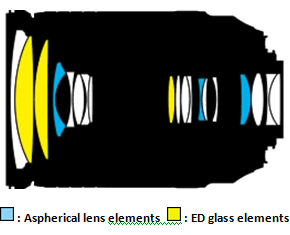 Principal characteristics
Focal length: 18-300mm (equivalent of 27-450mm on a DX reflex mount)
Zoom range: 16.7x
Maximum aperture: f/3.5-5.6
Nikon VR lens image stabilization
Lens lock
Circular diaphragm with 9 leaves
3 aspherical lenses
3 UD glass elements
SWM ultrasonic motorized autofocus
Minimum focus distance: 45cm to 300mm
Maximum reproduction ratio: 1/3.2x
Filter diameter: 77mm
Lens diameter: 83mm
Lens length: 120mm
Weight: 830 grams
Price: 979 euros (tax included)
Further readings for the AF-S DX Nikkor 18-300mm f/3.5-5.6G ED VR Review
To provide photographers with a broader perspective about mobiles, lenses and cameras, here are links to articles, reviews, and analyses of photographic equipment produced by DxOMark, renown websites, magazines or blogs.
---
Comments
Travel Lens

I just got mine. It's the same size as the 28-300mm FX lens. Take this lens along with the 12-24mm f/4 or 10-24mm, and the 35mm f/1.8 and you've got all you need for just about everything. Throw in a flash and you're done. I also require a dedicated macro, but that's my thing. I like this lens on a D7000, and it works just fine on the D3200.


Reply
---