Best Primes on a budget for the Nikon D3300
By Kevin Carter -
Monday April 14 2014
Lens Recommendations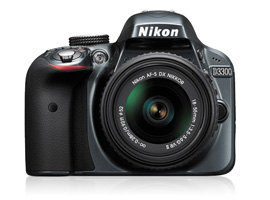 We've tested the new 24-Mpix Nikon D3300 with more than 140 Nikkor and third-party prime and zoom models to assess image quality. Read onto find out which of these lenses have the best image quality when paired with the new camera.
Further readings for the Best Primes on a budget for the Nikon D3300
To provide photographers with a broader perspective about mobiles, lenses and cameras, here are links to articles, reviews, and analyses of photographic equipment produced by DxOMark, renown websites, magazines or blogs.
---
---
Comments
Did you seriously...

...recommend a bunch of AF-D lenses that are manual focus on the D3300 which has no screw drive motor for them? You highlight that the Zeiss lenses are manual focus pretty clearly, but not the Nikons?


Reply
---
Wide angle fixes

There is no such thing like wide angle fix for APS-C nikon. All this lenses for full frame and this mean that all widest lens is a zoom. Strange that nikon did not do any pancakes in range from 10 to 16 mm like samsung or sony. Do you plan to test Nikkor 12-24 DX?


Reply | Read all replies for this comment
First replies for this comment
---
Re: Wide angle fixes

Hi Vadim,
Thanks for your suggestion, and for your support to DxOMark. This lens is not in our road map for now, so you can check results on other competitors like Sigma 12-24mm or the pretty good Tokina 12-24mm.

Best regards.


Reply
---