Best lenses for Nikon D610: Wide angle and telephoto primes and zoom models
By Kevin Carter -
Friday November 22 2013
Lens Recommendations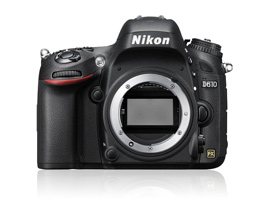 Following on from the lens recommendations for the earlier full-frame Nikon D600, we've now had the opportunity to assess a wide range lenses with that model's replacement, the 24-Mpix D610. We've analyzed a total of 95 Nikkor and third-party prime and zoom models with the D610 to assess image quality, and we've come across some unexpected results. Read on to find out more about that and which lenses perform best when paired with the camera.
Further readings for the Best lenses for Nikon D610: Wide angle and telephoto primes and zoom models
To provide photographers with a broader perspective about mobiles, lenses and cameras, here are links to articles, reviews, and analyses of photographic equipment produced by DxOMark, renown websites, magazines or blogs.
---
---
Lens Recommendations
|
November 21, 2013
| | |
| --- | --- |
| | Following on from the lens recommendations for the earlier full-frame Nikon D600, we've now had the opportunity to assess a wide range lenses with that model's replacement, the 24-Mpix D610. We've analyzed a total of 95 Nikkor and third-party prime and zoom models with the D610 to assess image quality, and we've come across some unexpected results. Read onto find out more about that and which lenses perform best when paired with the camera. |
---
---
Comments
First replies for this comment
---
Re: Zeiss manual focus on D600-610???

Hi,

Thanks for contacting us. Zeiss lenses are for expert photographers, and that's why some limitation must be taken into account before buying that kind of lenses.
For beginners, the most limiting factor probably is the absence of auto-focus. But you are right: even for photographers used to manual focus, the lack of focusing screen limits the usage of this lens. This being said, IQ remains pretty good.

Best regards.


Reply
---
First replies for this comment
---
Re: best WA lenses for Nikon d610

Hi Dicandia,

Thanks for coming to us: The new Nikkor 35mm f1.8G ED lens has not been tested yet, and no production sample is available for now. Since we have no visibility on this specific testing for now, we advise you to stay tuned!


Reply
---
Added by

mpapke

| February 19 , 2014

Tokina 16-28

Why does the Tokina 16-28 get a 23 on D610 and 24 on the D600. Is the D600 a better camera? Other than the dust that is.


Reply
---
Added by

Scigris

| January 11 , 2014

Syntax correction

"Nikon make a number of high-grade super-telephoto lenses," should be "makes" and
"Read onto find out more about " should be "on to".


Reply | Read all replies for this comment
First replies for this comment
---
Re: Syntax correction

Hello,

Thanks for letting us know about these spelling mistakes.

They will be corrected as soon as possible.

Best regards,

The DxO Labs team


Reply
---