Best lenses for Pentax K-3: Recommended wide angle, telephoto and standard lenses
By Kevin Carter -
Tuesday January 07 2014
Lens Recommendations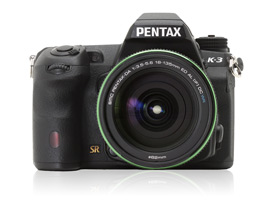 Continuing our series of evaluation of lens systems we've assessed a modest range of Pentax and third-party lenses for their optical quality on the firm's new flagship Pentax K-3 model. As the replacement for the K-5 II and K-5 IIs, the Pentax K-3 has a new higher pixel density 24-Mpix sensor without an AA filter, and is a promising platform for lens evaluation. Read on to find out which models perform best, and which, if any, that should be avoided.
Further readings for the Best lenses for Pentax K-3: Recommended wide angle, telephoto and standard lenses
To provide photographers with a broader perspective about mobiles, lenses and cameras, here are links to articles, reviews, and analyses of photographic equipment produced by DxOMark, renown websites, magazines or blogs.
---
---
---
---
Comments
Strange but ?

Honestly,

I feel worry to see that the "entry level" SMC DA 50 f1.8 dominate the old 50 f1.4. Worst, I don't understand how it could be better than the excellent 70 f2.4 Ltd and FA 100 Macro WR.

The 50 f1.8 is certainly a good choice for beginers and even for expert regarding to his performance and its price. But, i'm pretty sure that if most of Pentax owners claimed for the 70 Ltd it would be a reason !

As far as i know, no test could replace the real life testing conditions.


Reply
---
Pentax DA* 50-135

I'd also like to see, along with the data on the DA* 60-250, data on the DA* 50-135 which has been my favorite Pentax lens with previous pentax SLRs.



Reply
---
Added by

madeira

| January 08 , 2014

Sigma 18-35/1.8

I imagine Sigma 18-35/1.8 coupled to K-3 would blow away all tenses tested here. When will DxO test Pentax vesion of Sigma 18-35/1.8?


Reply | Read all replies for this comment
First replies for this comment
---
Re: Sigma 18-35/1.8

Hello,

Thanks for your comment.

The Sigma 18-35mm is the best zoom measured on Canon and Nikon mount. So we could expect very high scores on Pentax K3. For now we did not get hand on a Pentax mount testable sample.

Best regards,

The DxOMark team


Reply
---
Re: Sigma 18-35/1.8


We very much wanted to meet for a long time.


Reply
---
First replies for this comment
---
Re: Many thanks

You are very welcome and thanks for the kind feedback :)




Reply
---
Pentax DA* 60-250mm + K-3

Please provide the DxOmark data for the Pentax DA* 60-250mm + K-3, which in my tests is a very good system.

Cheers
Michael


Reply
---