Best lenses for the 16-MPix Panasonic Lumix DMC-GM1: Best Zooms
By Kevin Carter -
Monday May 05 2014
Lens Recommendations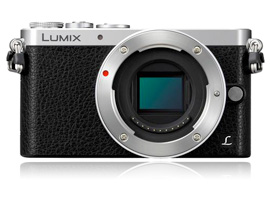 Following the lens recommendations for Lumix DMC-GX7 we've now analyzed the image quality of Panasonic's diminutive GM1 with over 33 lenses to assess the imaging characteristics specifically with the new camera. Read on to find out which of those models you should be using, and which, if any, you should try and avoid.
Further readings for the Best lenses for the 16-MPix Panasonic Lumix DMC-GM1: Best Zooms
To provide photographers with a broader perspective about mobiles, lenses and cameras, here are links to articles, reviews, and analyses of photographic equipment produced by DxOMark, renown websites, magazines or blogs.
---
---
Lens Recommendations
|
April 30, 2014
| | |
| --- | --- |
| | Following the lens recommendations for Lumix DMC-GX7 we've now analyzed the image quality of Panasonic's diminutive GM1 with over 33 lenses to assess the imaging characteristics specifically with the new camera. Read on to find out which of those models you should be using, and which, if any, you should try and avoid. |
---
---
Comments
12-32 pancake zoom

Is that me or it seems a bit awkward to publish a post called "Best zoom lenses for the Panasonic Lumix DMC-GM1", even more with a part on "kit lenses", without testing the 12-32 kit zoom, which many people got with their camera?
Moreover what is the interest of that post when you have already published an article about the best zooms for the GX7? Where is the added value?
Thank you in advance for your answer.
Kind regards,


Reply | Read all replies for this comment
First replies for this comment
---
Re: 12-32 pancake zoom

Hi,

Thanks for contacting us. The 12-32mm is one of the missing lenses of our database, we will try to add it.

Best regards.


Reply
---