Best lenses for the 16-MPix Panasonic Lumix DMC-GX7: Part 2 - primes and zooms in depth
By Kevin Carter -
Friday December 13 2013
Lens Recommendations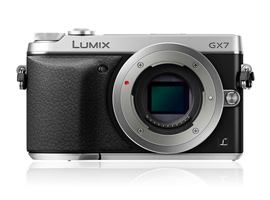 We've had the opportunity to analyze the image quality of Panasonic's high-end 16-Mpix Lumix DMC-GX7 mirrorless camera with over 70% of the native mount lenses that are currently available (for it). We've scrutinized a total of 33 Panasonic, Olympus and Sigma made lenses to assess the imaging characteristics specifically with the new camera. Read on to find out which of those models you should be using, and which, if any, you should try and avoid.
Further readings for the Best lenses for the 16-MPix Panasonic Lumix DMC-GX7: Part 2 - primes and zooms in depth
To provide photographers with a broader perspective about mobiles, lenses and cameras, here are links to articles, reviews, and analyses of photographic equipment produced by DxOMark, renown websites, magazines or blogs.
---
---
Lens Recommendations
|
December 12, 2013
| | |
| --- | --- |
| | We've had the opportunity to analyze the image quality of Panasonic's high-end 16-Mpix Lumix DMC-GX7 mirrorless camera with over 70% of the native mount lenses that are currently available (for it). We've scrutinized a total of 33 Panasonic, Olympus and Sigma made lenses to assess the imaging characteristics specifically with the new camera. Read on to find out which of those models you should be using, and which, if any, you should try and avoid. |
---
Comments
Added by

awadad

| December 15 , 2013

Surprisingly low resolution with modern sensor!

These measurements seem WAY out of wack for a modern sensor for some lenses that are known to perform MUCH better on older 12mp sensors. How is this possible? For other cameras measured even with older lenses the resolution does show some improvement. Based on these numbers I would buy a g1 or g2 with a couple mp better resolution than the latest camera sensor. Are these results real?!


Reply | Read all replies for this comment
First replies for this comment
---
Re: Surprisingly low resolution with modern sensor!

Hello,

Thanks for your post, please do not forget that we only evaluate RAW image quality. Based on these scores, it is true, the Panasonic GX7 performance is a bit disappointing, but the whole camera have some very good feedback (see our partner full review:
http://www.dpreview.com/reviews/panasonic-lumix-dmc-gx7/14
or in French:
http://www.focus-numerique.com/panasonic-lumix-gx7-test-complet-news-4598.html )

Best regards,

The DxOMark team



Reply
---