Best lenses for the 24M-Pix Nikon D7100: Sigma 50-150mm f/2.8 HSM OS Nikon added
Tuesday October 08 2013
Lens Recommendations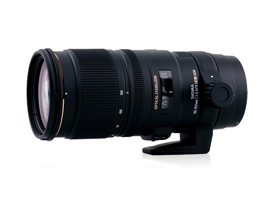 We're pleased to announce that we've recently added the optical image performance data on the new upgraded Sigma 50-150mm f/2.8 HSM OS Nikon mount model on the Nikon D7100 to our database.
This is particularly timely, as we've also included this high grade DX format model in our current Lens Recommendation feature for the 24-MPix Nikon D7100. We've updated Part I to reflect the new rankings and we'll also discuss its performance in Part III, to be published later this week.
Meanwhile, please follow the link to find out how well this popular 75-225mm f/2.8 equivalent performs when paired with the Nikon DX format bodies, here
Further readings for the Best lenses for the 24M-Pix Nikon D7100: Sigma 50-150mm f/2.8 HSM OS Nikon added
To provide photographers with a broader perspective about mobiles, lenses and cameras, here are links to articles, reviews, and analyses of photographic equipment produced by DxOMark, renown websites, magazines or blogs.
---
---
Comments
Inconsistent classifications

The D7100 was classified as a "Semi-Pro" DSLR and yet the Pentax K3 has more useful features including full weather sealing and is considered by DXO an "Entry-level DSLR" camera. Please explain the rationale/criteria when classifying the cameras or do you folks arbitrarily bin products for no specific reason. Thanks


Reply | Read all replies for this comment
First replies for this comment
---
Added by

mwahaha

| September 27 , 2013

Best lenses

Eagerly awaiting the best lenses review for this camera, especially since k-50 and 70D already got theirs when they are more recent cameras.


Reply | Read all replies for this comment
First replies for this comment
---
First replies for this comment
---
Sony A99 has a much higher score than the ISO that you specify

Your rating ISO is completely wrong!
Sony A99 has a much higher score than the ISO, which you state your lab tests around the SLT are misleading and reflects micro differences eye and do not perceive the SLT greatly underestimated.

It seems someone painting on the same high ISO 7100 vs A99?

ISO 1600 at 7100 already in JPG visible noise, the A99 anything.
ISO 3200 in 7100 noise is no more evident for A99 small changes
ISO 6400 in 7100 image was far more noisy at A99 level as in 7100 iso 1600!
ISO 12800 in 7100 to significantly increase noise compared to the A99, which is still applicable.

RAW same ...

You write and publish half-truths.
The problem is that the A99 has LOW LIGHT-ISO 1550 but over 2000.

Anyone can look at the samples! and really looking to compare 1:1.
http://www.dpreview.com/reviews/nikon-d7100/21


Reply | Read all replies for this comment
First replies for this comment
---
Is not a big diference between D7000

Upgrade from D7000 to D7100 not worth
Upgrade from D7000 to D600 worth
Upgrade from D90 to D7000 worth
Upgrade from D90 to D7100 Totally worth
Upgrade From D90 to D600 Totally Worth
Upgrade From D300 to D600 Totally Worth
Upgrade From D300s to D7100 Worth

if you have to choose between the d7000 or d7100 go for the d7100 if money is not a problem spend 800$ and get the d600 but if you wanna save 300$ and get a better lens get the d7000

It is not a must have upgrade for those who currently have a D7000 but, if you shoot a lot of video it becomes something you may well want to consider.



Reply | Read all replies for this comment
First replies for this comment
---
First replies for this comment
---
Nikon D7100

I`m sure intentionally was downsized in order not to compete with other more expensive cameras. I don`t belive it is 13.7 DR. Please check again.


Reply | Read all replies for this comment
First replies for this comment
---
First replies for this comment
---