Best lenses for the Nikon D5200
By Kevin Carter -
Thursday October 24 2013
Lens Recommendations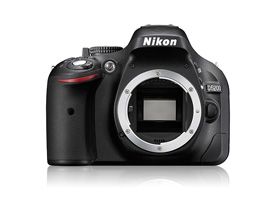 Following the recommendations for Nikon D7100, we've had the opportunity to assess another of the firm's 24-Mpix DX format cameras – the mid-range D5200 - with over 120 Nikkor and third-party prime and zoom models to assess image quality. Read onto find out which of these lenses perform best when paired with the camera.
Introduced only late last year (and already superseded by the recently announced D5300), the 24-Mpix D5200 has a number of improvements over its mid-range predecessor, the 16-MPix D5100 model from 2011. Highlights include an improved 39-point AF module and 2016-pixel color-aware metering system, both previously found on the earlier 16-MPix D7000, plus an articulated 3-inch LCD and a new 1080/60/50i movie option.
The headline feature of course was the new 24-Mpix CMOS sensor, a more or less inevitable addition following the introduction of the entry-level D3200 in 2012 using a sensor with a similar pixel count. What was a surprise was that sensor wasn't from the same vendor (see our review here).
In our tests, the sensor achieved the number one position for APS-C cameras with a DxOMark sensor score of 84 points. Later in the year, Nikon announced the D7100 featuring a 24-MPix CMOS sensor without anti-aliasing filter. It achieved an almost identical score.
Bearing in mind its target audience, however, the sensor in D5200 retains the usual optical low pass (anti-aliasing) filter, which is used to reduce the effects of moiré – color aliasing and other unsightly artifacts. The inclusion of the filter is particularly important with video capture, where software removal is impractical, but the downside is that it also lowers high frequency (fine) detail and image sharpness.
The most intriguing aspect of our lens evaluations with the D5200, of course, are the effects on image quality and sharpness of the 24-MPix CMOS sensor with the low pass filter in place, especially with regard to filter-less D7100.
Our labs have analyzed the optical quality of nearly 130 models from both Nikon and third-party makers. Models range from the extreme ultra-wide DX format Sigma 8-16mm (12-24mm equivalent) f4.5-5.6 DC HSM through to the popular full-frame Sigma 50-150mm f/2.8 EX DC APO OS HSM and beyond to the, stabilized Nikon AF-S Nikkor 600mm f4G ED VR behemoth.
Other new models assessed include the new full-frame Nikon AF-S Nikkor 80-400mm f4.5-5.6G ED VR as well as the recently revamped Sigma 120-300mm f2.8 DG OS HSM S telephoto zoom and highly portable Nikon AF-S Nikkor 18-35mm f/3.5-4.5G ED. Please note we've not yet tested the new high-speed Sigma 18-35mm f/1.8 in Nikon mount, as it was produced in Canon mount only at first, but it should be available soon and it will be added to our database in due course.
Further readings for the Best lenses for the Nikon D5200
To provide photographers with a broader perspective about mobiles, lenses and cameras, here are links to articles, reviews, and analyses of photographic equipment produced by DxOMark, renown websites, magazines or blogs.
---
---
---
---
---
---
---
---
---
---
Comments
Added by

mcvmjr

| October 25 , 2013

anti-aliasing filter

The removal of anti-aliasing filter increase the sharpness in ~18% from D5200 to D7100. I am wondering about the increase of sharpness in D800E compared to D800. Why Dxo did not tested D800E yet?


Reply | Read all replies for this comment
First replies for this comment
---
Re: anti-aliasing filter

Hello,

Thanks for your message.

The D800E is not forgotten :)
But we have to assess other mounts we did not perform and the latest cameras first. So It should not be online before December, maybe early 2014…

Best regards,

The DxOMark team



Reply
---