Best lenses for the Nikon D800E: The sharpest full-frame camera ever measured?
By Kevin Carter -
Wednesday May 14 2014
Lens Recommendations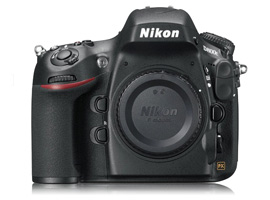 Aimed at professional studio and landscape photographers, the full-frame 36-Mpix D800E with its modified AA filter effectively increasing resolution over the standard D800 model is the closest 35mm full-frame camera yet to rival larger formats in rendering fine detail. If you're undecided over which of the two models to choose, we've analyzed the image quality of the Nikon D800E with 100 different lenses to discover how well this groundbreaking camera performs.
As a derivative of the standard full-frame 36-Mpix D800 the D800E varies only by its modified AA filter. Although the two models share the same full-frame CMOS sensor with an enormous pixel count, the D800E adopts a slightly modified version of that found in the D800.
In the standard D800, the low-pass filter consists of two layers of bifringent crystalline material at 90-degrees to each other – the first attenuates high frequency light in one plane and the second does the same in another, reducing high frequency signals slightly – enough to reduce a percentage of erroneous signals that result in moiré and false color.
The big question of course is just how much difference is there in resolution between the two models? We've tested the optical quality of 100 different lenses on the cameras to see, first, just how much difference there is in sharpness between the two cameras and, second, to determine which are the best lenses to complement the D800E.
Further readings for the Best lenses for the Nikon D800E: The sharpest full-frame camera ever measured?
To provide photographers with a broader perspective about mobiles, lenses and cameras, here are links to articles, reviews, and analyses of photographic equipment produced by DxOMark, renown websites, magazines or blogs.
---
Lens Recommendations
|
May 21, 2014
| | |
| --- | --- |
| | Aimed at professional studio and landscape photographers, the full-frame 36-Mpix D800E with its modified AA filter effectively increasing resolution over the standard D800 model is the closest 35mm full-frame camera yet to rival larger formats in rendering fine detail. If you're undecided over which of the two models to choose, we've analyzed the image quality of the Nikon D800E with over 100 different lenses to discover how well this groundbreaking camera performs. |
---
Lens Recommendations
|
May 16, 2014
| | |
| --- | --- |
| | Aimed at professional studio and landscape photographers, the full-frame 36-Mpix D800E with its modified AA filter effectively increasing resolution over the standard D800 model is the closest 35mm full-frame camera yet to rival larger formats in rendering fine detail. If you're undecided over which of the two models to choose, we've analyzed the image quality of the Nikon D800E with over 100 different lenses to discover how well this groundbreaking camera performs. |
---
---
---
Comments
I am slightly confused?

But... how can the D800e be so terribly good compared to the D800? And how can the D800 be so close to all the other D600-D3X-5D mark III cameras (Only 1mpix difference???), when the D800e is SO far ahead? I am confused! Does it even worth buying the D800 then? Also, how can 2 so supposedly similar cameras have such a huge difference in sharpness? But I do know that DXoMark when testing the cameras uses them in another way that you would use them when you are on the field, so is the difference going to get smaller when used "normally" or something? Because so far it looks like the D800 doesn't even worth buying over the D800e or something!



Reply | Read all replies for this comment
First replies for this comment
---
Fair Comparison

I understand that the 800E is sharper than the 800, but as you said... on specific lens.

How about a showdown on the sharpest lenses for 800, now on the 800E? How sharper does those lenses get?

I'm wondering this cuz, almost all the lenses that you tested on 800E aren't the sharpest on the 800.

So... does those 30% gain still hold?

I'm saying this cuz if someone is going to get a D800/800E he will be getting in trouble when choosing lenses (IF he chooses your article for directions).


Reply | Read all replies for this comment
First replies for this comment
---
Added by

PWRUSS

| May 15 , 2014

IQ / Portability?

Amazingly high IQ but D800e with Otus weighs 1870g, or 56g per MP. My A7R plus 55 Zeiss weighs 746g, or 26g per MP. Add a bag full of lenses and it quickly adds up. For non-professional use, especially when the photography is part of some other activity such as a city break, weight matters (A lot). I have tested the A7r with a range of Canon, Nikon, Tamron, Samyang and Zeiss lens and go to travel kit is: Samyang 14mm with Fotodiox manual adapter, 24-70, 35, 55mm Zeisses, Canon 70-200 F4 IS with metabones adapter + 1.4 converter. All excellent IQ with minor exception of zeiss at edges 24mm and at 70mm. The canon 70-200 IQ on the A7r is awesome. Action camera D7100. Compact RX100. Peter


Reply | Read all replies for this comment
First replies for this comment
---
First replies for this comment
---
Added by

mcvmjr

| May 13 , 2014

D800E

Amazing results! Thanks for testing D800E!


Reply
---