Best lenses for the Nikon D810: Part II – Wildlife and Landscape primes and zooms
By Kevin Carter -
Wednesday October 29 2014
Lens Recommendations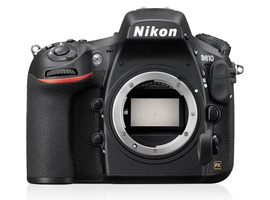 In this second installment of lens recommendations for the Nikon D810, we've been analyzing the best performing models for landscape and wildlife photography. Admittedly when it comes to fast-paced photography there are better choices in Nikon's range but there's always a case for high-resolution imagery but the Nikon D810 also serves to highlight the best performing models, and particularly in the longer focal lengths where it's more common (and often more practical) to use cameras with lower pixel densities.
Further readings for the Best lenses for the Nikon D810: Part II – Wildlife and Landscape primes and zooms
To provide photographers with a broader perspective about mobiles, lenses and cameras, here are links to articles, reviews, and analyses of photographic equipment produced by DxOMark, renown websites, magazines or blogs.
---
---
Comments
Is the D810 that much sharper than the D800?

Re my previous comment, I see that the lower rating is with the D800, rather than the D810 on this page. Can the D800, with no AA filter, be that much sharper than the D800?


Reply
---
Inconsistent pixel rating - 500mm f4

In the table on this page, the 500mm f4G is rated at 22 P-MPix.
On this DXO page [link below], the same lens is rated at 16 P-MPix.
That's a huge discrepancy.
Leads me to doubt the usefulness of any number published by DXO that I cannot verify with a third party.

http://www.dxomark.com/Reviews/Nikon-AF-S-Nikkor-500mm-and-600mm-f-4G-ED-VR-lens-reviews-legendary-performers-in-the-range/Nikon-AF-S-NIKKOR-500mm-f-4G-ED-VR-fights-off-both-Canon-and-Sony



Reply
---
Added by

barecav

| January 04 , 2016

Tamron 70-200 F/2.8 Di VC USD

Excellent lens on D810, it works very very well. Sharp image, colors with not much of saturation (like old Nikon lenses).
I compared it to the Nikon AF-S 80-200/2.8 and it is really bettera than the Nikon.
Only these 3 items to report:
1. too much plastic, even if this makes the lens lighter
2. AF not so quick, but Nikon 80-200 has a very fragile focus engine
3. why did they change position to the zoom and focus gear???? Really don't know

A great lens, with an excellent price!


Reply
---
Nikon 50mm Help

<div id="linkdxomark">This a comment for <a href="http://www.dxomark.com/Reviews/Best-lenses-for-the-Nikon-D810-Part-II-Wildlife-and-Landscape-primes-and-zooms">this page on the website</a></div>Hello, could someone please help me understand what's going on with the Nikon 50mm lenses scores on the D810? What I mean by that is, I've spent a bit of time comparing the 1.8G, 1.8D, 1.4G and 1.4D and for the life of me I cannot understand why the 1.4D is at the top of the list between all these. Seems to me that between f/4 and f/11, the 1.8D is actually more uniformly sharp than the 1.8G and just about as sharp at that aperture as the 1.4G and in any case it has the least linear distortion out of all of Nikon's 50mm lenses and is rated at 23P-Mpix overall, higher than the rest. How can this be so and why would they not even put the 1.8D on the list? Also, when comparing the sharpness measurements (field maps) between the 1.4G and 1.4D, it seems to me that the 1.4G is actually better than the 1.4D in overall sharpness yet somehow the D got a higher sharpness score and is considered the top Nikon 50mm for the D810? Either I must be missing something obvious here, (entirely possible) or I'm just totally confused (definitely so). Would someone care to explain?


Reply
---
Nikon 800mm

C'mon. How can you ignore the Nikon 800mm in this list? And the 300mm f/4? In terms of sharpness, they blow away nearly everything on your list. I also own the 400mm f/2.8 in addition the these other 2, and as sharp as it is, I find that I'm leaving it behind much more often now. One of my favorite setups is any of these 3 lenses on the V1, because as they say, "You're never close enough." When are you gonna test the 800?


Reply | Read all replies for this comment
First replies for this comment
---
Re: Nikon 800mm

I agree with everything here. These lenses aren't even long enough for the reach in terms of wildlife.


Reply
---
Added by

d800e

| November 16 , 2014

sigma 180 2.8 & nikon 300 f4

Greetings, regarding the sigma 180mm f2.8 & the nikon 300mm f4…

the sigma 180 f2.8 is a favorite for edge to edge sharpness, close focusing distance, versatility (macro or long portrait etc…) & similarity to nikon 200 f2 (at a lower price). The nikon 300 f4 is of interest due to focal length, apparent sharpness & low price.

- heavy user of dxo optics 9 for excellent lens profiles on full frame nikon d800e
- occasional user of viewpoint 2
* couldn't use the samyang 14 2.8 without dxo optics
many thanks & keep up the good work


Reply
---
Nikon 300 mm f/4

It would be nice to know where the Nikon 300 mm f/4 fits in your listing above. Thank you.


Reply
---
New DxO OpticsPro 10 - A Winner

A little off topic but worth butting in. Your new OpticsPro 10 is a welcome upgrade. I particularly like the fact that I can now work with my Lightroom DNG files directly. And the upgrade means that either flavor of OpticsPro 10 will work with basically all cameras, and no longer the 'regular' and 'premium' camera separation. Good work.

And no bugs so far - bonus. The Prime denoising is much, much faster as promised.

My work flow going forward is to import to Lightroom - convert to DNG and catalog. Then export the images I want to work on and have the optical corrections made in OpticsPro 10. Reimport to Lightroom as DNG and then do the exposure adjustments, or move into Photoshop for more adjustments.


Reply
---
Lens test on D810

Count me as another looking forward for 2 lens that you tested in Canon mount but you never did test in Nikon mount: the fantastic Sigma Art 50 mm f1.4 and the Tamron 150-600. Why are Canon FF sensors much preferred to Nikon (sensors that you found far superior, particularly the 36 Mpix), when you test novelties? I suppose I cannot expect another very important lens, the Sigma 150-600 Sport being tested in Nikon mount soon. What a pity... However, I should realise that you tested the new Zeiss Otus (both the 55mm & 85mm) with the Nikon mount as soon as you tested the Canon mount... and found that the Nikon mount in FF cameras was the one that gave the full picture of how good those Otus are... That was an excellent decision! Regards and keep up the good work.


Reply
---
Wildlife?

Your title mentions Wildlife, but your listing stops at 35 mm. Can we expect a part III comparing D810 lenses up to 800 mm?


Reply
---