Best lenses for the Olympus OM-D EM-10: Wide-angle primes and telephoto zooms
By Kevin Carter -
Wednesday June 18 2014
Lens Recommendations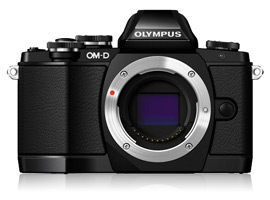 We've analyzed the image quality of 33 lens models, around 70% of the current range using the native MFT mount, on the new Olympus OM-D EM-10. Read onto find out which of those lenses perform best and which, if any, you should try and avoid when paired with the new camera.
Further readings for the Best lenses for the Olympus OM-D EM-10: Wide-angle primes and telephoto zooms
To provide photographers with a broader perspective about mobiles, lenses and cameras, here are links to articles, reviews, and analyses of photographic equipment produced by DxOMark, renown websites, magazines or blogs.
---
---
Comments
Added by

assaft

| June 19 , 2014

Anti shock setting

Hi DxO,
Did you perform the measurements with the camera's new anti shock mode - "0-sec Anti Shock"?
It's a mode that was added in firmware 1.1 and uses an electronic first curtain for in order to reduce blur caused by shutter impact.
Thanks,
Assaf


Reply | Read all replies for this comment
First replies for this comment
---
Re: Anti shock setting

Hi assaft,

Thank you for your interest in DxOMark, and our apologies for the late reply. For your information, our sharpness measurement process avoids any blur that could be caused by shutter impact.

Best regards.


Reply
---
Re: Anti shock setting

Quote:


Hi assaft,

Thank you for your interest in DxOMark, and our apologies for the late reply. For your information, our sharpness measurement process avoids any blur that could be caused by shutter impact.

Best regards.


I would be very interested to hear more detail about how you accomplish this?


Reply
---