DxO Optics Pro v8.1.5 supports the Nikon D7100
Wednesday April 10 2013
Partner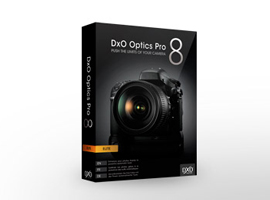 DxO Optics Pro v8.1.5 now offers support for the Nikon D7100 expert DSLR. DxO Optics Pro v8.1.5 integrates many powerful tools for processing RAW and JPEG images, including the best tool for automatically adjusting contrast and light, along with precise color management. Its unrivaled performance and intuitive interface provide a quick and smooth workflow.
New DxO Optics Modules
Already counting more than 11,000 lens/camera combinations in its library, DxO Optics Pro v8.1.5 adds 131 new DxO Optics Modules that support additional Nikon, Panasonic, Sigma, Tamron, and Tokina lenses for Nikon cameras.
Developed in the laboratory using an exclusive calibration process, DxO Optics Modules allow DxO Optics Pro to automatically correct optical flaws such as distortion, vignetting, chromatic aberrations, and lens softness with an unrivaled level of quality.
To see the list of supported combination as well as the list of planned combinations, click on the link below and then choose the second tab.
Supported and planned combinations
Availability and prices 
The Standard and Elite editions of DxO Optics Pro v8.1.5 for Mac and Windows are available in the DxO Labs online store and at photo resellers.
See prices in our online store
This upgrade is free for all owners of DxO Optics Pro 8, as well as for photographers who purchased a DxO Optics Pro 7 license on or after September 1, 2012.
A fully-functional trial version of DxO Optics Pro 8, good for one month, is available on the DxO Labs website.