DxOMark Camera Sensor - An Analysis by Peter van den Hamer
Friday January 11 2013
Sensor Partner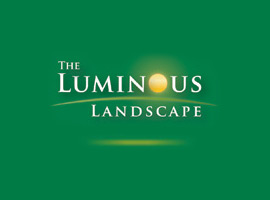 Peter van den Hamer is a physicist who has been working in the Netherlands as a scientist/architect in various large high-tech and electronics companies for 25 years. In his essay – a successor to a previous article published on Luminous Landscape in early 2011 – Peter explains industry trends (based on over 50 new camera models tested by DxOMark), discusses the impact of sensor size, and provides sample photos to illustrate the impact of sensor defaults on your final images. A great example of an avid reader's use of pertinent DxOMark data! If you would like to submit an article or essay about image quality for publication, please don't hesitate to contact us!
Further readings for the DxOMark Camera Sensor - An Analysis by Peter van den Hamer
To provide photographers with a broader perspective about mobiles, lenses and cameras, here are links to articles, reviews, and analyses of photographic equipment produced by DxOMark, renown websites, magazines or blogs.
---
Sensor Insight
|
January 11, 2013
A noise benchmark of 187 digital cameras by Peter van den Hamer

DxOMark Camera Sensor is a raw benchmark for camera bodies by DxO Labs. The benchmark is "raw" because it measures image quality using Raw output files. It is also raw as DxO's data can be used to cook up camera reviews that cover more aspects than image quality.