DxOMark review for the Samsung EX1, Canon Powershot G12, Nikon Coolpix P7000.
Wednesday December 01 2010
Sensor Review
Comparing previous versions
When a new model is issued, the first question that arises is what kinds of improvements it brings. The answer is different for each of our three competitors.
For Samsung it's quite easy, as the EX1 is the first of its kind.
P7000: Nothing in common with the P6000
For Nikon, the P7000 is a big change from the P6000. With its 10 megapixels, the CCD sensor of the P7000 also sees its pixel pitch climbing to 2.1 µm instead of 1.8 µm for the P6000. This helps it achieve a better low-light ISO score, reaching 147 ISO for the P7000…. roughly 14% better than the P6000.
This new heart provides the P7000 with better image quality than the P6000. This evolution is noticeable in all the tested fields—SNR, dynamic range, tonal range and color sensitivity have all improved.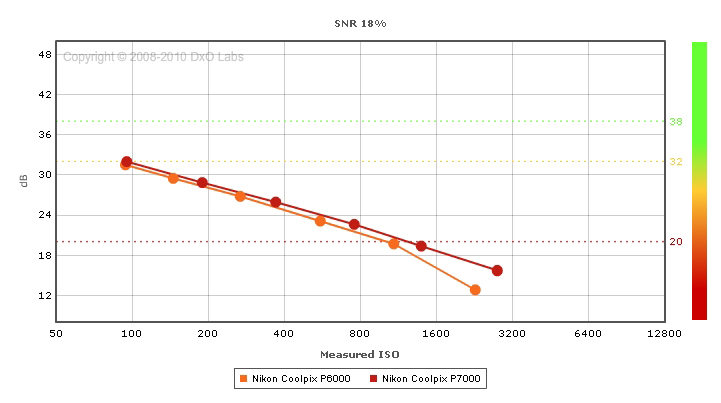 Nikon Coolpix P6000 vs Coolpix P7000: The new sensor has a better noise handling than the previous one, and the tendency is the same for all the tested fields. The new sensor is undoubtedly better.
G12: More functions, few improvements in image quality
For Canon, things are a little bit more complicated. The G11 was already very good. For the G12, Canon focused more on adding new functions and on video than on improving image quality. In all tested fields, the metrics are almost the same. People using a G11 should see very few differences with a G12 in terms of picture quality.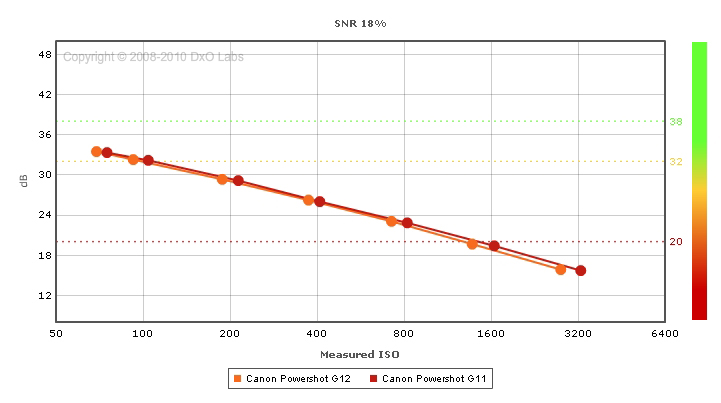 Canon Powershot G11 vs Canon Powershot G12: The SNR metrics are almost identical, as are those for dynamic and tonal ranges.
Further readings for the DxOMark review for the Samsung EX1, Canon Powershot G12, Nikon Coolpix P7000.
To provide photographers with a broader perspective about mobiles, lenses and cameras, here are links to articles, reviews, and analyses of photographic equipment produced by DxOMark, renown websites, magazines or blogs.
---
---
---
---
---
---
---
---