Focus Numérique chooses DxOMark for its lens tests
Monday January 28 2013
Partner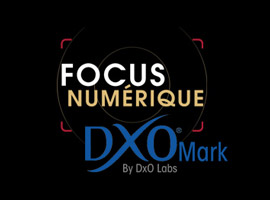 Focus Numérique, the first French online magazine dedicated to professional and amateur digital photographers and digital imagery, has chosen to use DxOMark measurements so as to offer its readers the most complete and accurate lens test results on the market. This new partnership reinforces DxOMark's position as the most reliable source of independent information about camera and lens image quality for the media and the most influential websites.
Focus Numérique will now provide a more comprehensive series of lens tests. DxOMark's vignetting, chromatic aberration, distortion, and lens softness measurements will enhance the magazine's highly-regarded analyses that currently assess the quality of lens manufacturing through studio-based and field testing.
 "DxOMark measurements are a very interesting complement to our own measurements that allow us to very closely compare different lenses," commented Renaud Labracherie, Editor-in-Chief of Focus Numérique."Our outdoor images allow us to visualize these measurements in a very concrete way. This partnership will allow us to be even more responsive about lens testing."
Focus Numérique was born in late 2005 to provide a wealth of information in French about digital photography, and more generally about the world of digital imagery. Each year the site provides numerous test results for high-quality lenses. As lens testing has proven quite complex to implement, it is only natural that Focus Numérique would turn to DxOMark, given the quality of the latter's equipment, its rigorous testing protocols, and the skill of its technicians.
Freely accessible to all, DxOMark was designed to serve the entire photographic community, from demanding amateurs to photography experts and journalists. Its mission is three-fold: to objectively measure digital camera and lens image quality; to analyze image quality performance; and to provide a basis for meaningful comparisons.
DxOMark now has a database of more than 2,700 available camera/lens combinations. Measurements are performed in DxO Labs' six laboratories by around two dozen engineers and technicians using DxO Analyzer, DxO Labs' solution of reference for evaluating digital camera image quality.
Focus Numérique by the numbers
21,500,000 page views
6.5 million visits
DxOMark by the numbers
2,700 scientifically-tested lens/camera combinations
200,000 available measurements
1 test shot every 10 seconds
1,000 photographs (average number of pictures needed to test one lens)