Fujifilm FinePix X-S1 review: an expert compact performance from a bridge-format camera
Wednesday June 27 2012
Sensor Review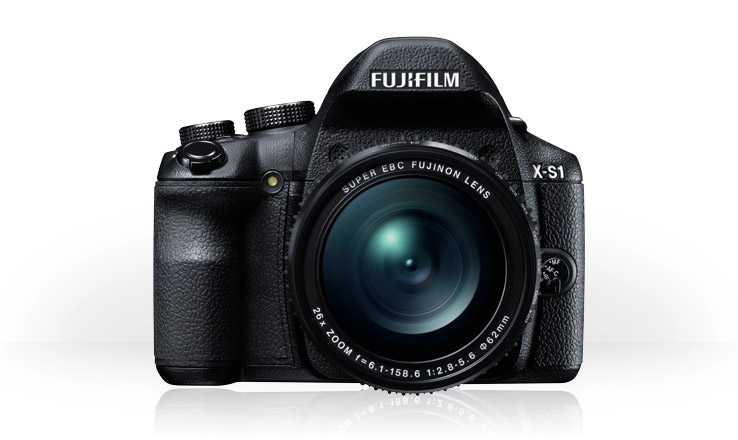 The Fujifilm FinePix X-S1 belongs to the Fuji X family of premium cameras, which are characterized by high-end specifications, high-quality optics, and an exemplary finish. The Fujifilm X-S1 offers a 26x lens that covers an ideal 24-684mm focal range. Its maximum aperture is quite generous for a bridge (f/2.8–5.6) and its optical formula incorporates four aspherical lens elements and two UD glass elements. In the field, photographers will appreciate its manual zoom ring. The Fuji X-S1 differs from all its competitors with its 2/3" CMOS sensor, slightly larger than the biggest (1/1.7") sensor for expert compacts (Olympus XZ-1, Panasonic Lumix DMC-LX5, Canon PowerShot S100), and 50% bigger than the usual 1/2.3" bridge sensors.
With a DxOMark Overall score of 49, the Fujifilm X-S1 takes the 140th position in the DxOMark camera sensor score database. The Fujifilm X-S1 gets better results than a lot of ambitious cameras, like the Olympus XZ-1, the Panasonic LX-5, or the Samsung EX-1 — cameras aimed at true photo enthusiasts.
The X-S1's Portrait score (20.4 bits, ranked 139th) lines up with its Overall score.
With a Landscape score of 11.2EV (87th), the X-S1 achieves a wider dynamic range than its Overall score might lead one to think. (And for this score, we did not take into account the camera's DR EXR mode.)
Even though its low-light score of ISO 216 fits right in with its overall score (the X-S1's rank is 140th for both scores), the X-S1's relatively poor low-light score should be taken into account by those desiring to take sport action shots and to work in dim light. Yet if you absolutely want to buy a bridge camera, the X-S1 is the best-ranked for low-light score.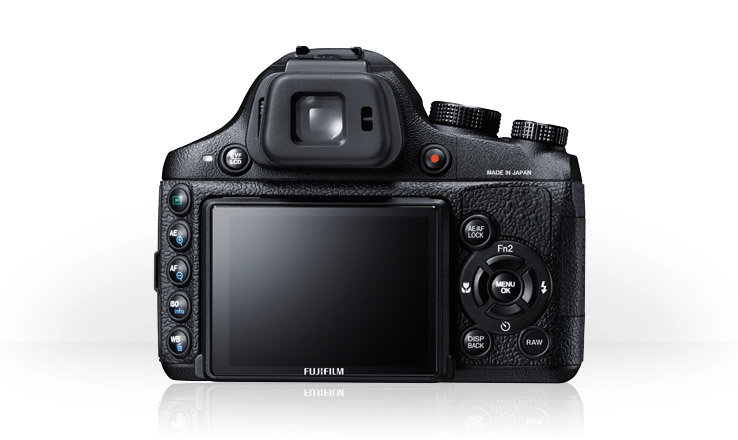 EXR operation
The Fuji X-S1 sensor operates differently depending on shooting conditions (priority resolution, sensitivity, or dynamic range). This is part of the EXR system that Fujifilm developed (see details here).
EXR in other Fuji cameras has been lauded for its efficiency in DR (dynamic range) mode, but we cannot validate its real impact here because EXR mode is not available for manual exposure.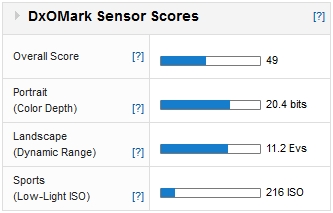 Further readings for the Fujifilm FinePix X-S1 review: an expert compact performance from a bridge-format camera
To provide photographers with a broader perspective about mobiles, lenses and cameras, here are links to articles, reviews, and analyses of photographic equipment produced by DxOMark, renown websites, magazines or blogs.
---
| | |
| --- | --- |
| | Bridge cameras often suffer from so-so image quality and cheap finishing touches. How does this premium bridge from Fuji compare to such expert compact cameras as the Canon Powershot S100 or G12? Does it use the same sensor as the Fujifilm X10? What differences in performance can we expect when pitting it against an APS-C hybrid? Here are the DxOMark.com test results for the Fujifilm FinePix X-S1. |
---
Comments
DXOMark IS TOTALLY WRONG ON FUJI X-S1 SENSOR SIZE !!!

In commenting upon Fuji XS-1 sensor DXOMark states "[i][i] Fujifilm X-S1 gets better results than a lot of ambitious cameras, yet is not equipped with a gigantic sensor like the Olympus XZ-1, the Panasonic LX-5, or the Samsung EX-1 —cameras aimed at true photo enthusiasts[/i][/i]" : well this is an INCONCEIVABLE BLUNDER from a (supposed ??!) sensor-specialist like DXO-Mark!!
X-S1 has in fact a LARGE sensor (2/3" = 8.8 x 6.6 mm), much larger than those equipping common mega-zoom cameras, common compact cameras and even larger than those on board of most high-end compacts, including ALL those TOTALLY MIS-QUOTED by DXO-Mark: Olympus XZ-1 (1/1.63" sensor = 8.07 x 5.56 mm),Panasonic LX-5 (1/1.63"), or Samsung EX-1 (1/1.7").
DXOMark seems therefore to ignore the "inch system" expressing sensor size and completely misses the point with XS-1: by using the same sensor equipping Fuji X-10, X-S1 has the largest sensor to be found on any really compact camera until very recently. Only in June 2012 that palm passed from Fuji X-10 to Sony RX100: a true compact (213 grams) equipped with a 1" sensor (" self proclaimed compacts" such as Canon G1 X, weighing well over 500 grams, are in another league).



Reply | Read all replies for this comment
First replies for this comment
---
Fujifilm X-S1 - Tested on New / Old Sensor ?

Hi Iam really happy to see the results but just want to know

1.)Was this tested on an [b]Old sensor (Orb issue) or with the New/ Modified sensor[/b].

2.)In case if you have tested both sensors, [b]which one performed better[/b] old or the New /Modified sensor (Ignoring the orb issue)

These 2 questions are running around thousands of times in most of the forums.
Hope the answers from DXO - one the trusted source would may give them a huge relief and even my purchase decision is still pending on this whether to go with new /old sensor ;)


Reply
---
EXR

<div id="linkdxomark">This a comment for <a href="http://www.dxomark.com/index.php/Cameras/Camera-Sensor-Database/Fujifilm/FinePix-X-S1">this page on the website</a></div>EXR DR mode is available for manual exposure but you have to set the image format RAW+JPG and select image size M and DR 400%. This works also with X10 and F-series. Please retest - the dynamic range is huge for a small sensor.


Reply
---