Nikon Coolpix A lens review: High performance, compact size
By David Newton -
Tuesday May 14 2013
Lens Review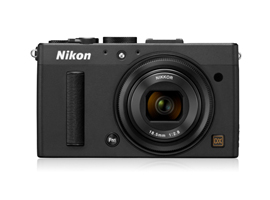 It seems that every passing month brings a new compact camera to the market, featuring a large sensor and the promise of higher image quality than its peers. However, while the sensor is often the star of the show, the lens is just as important and can make or break the performance of the camera. The Nikon Coolpix A is one of this new breed of large sensor compact cameras, and just a few years ago it would have seemed a most unlikely proposition. However, as technology has improved, costs have come down and it is now possible to fit large sensors in small cameras at a reasonable cost, but this does mean the lenses have to improve in tandem or they risk damaging the great work done by the sensor engineers.
Further readings for the Nikon Coolpix A lens review: High performance, compact size
To provide photographers with a broader perspective about mobiles, lenses and cameras, here are links to articles, reviews, and analyses of photographic equipment produced by DxOMark, renown websites, magazines or blogs.
---
Sensor Review
|
March 29, 2013
| | |
| --- | --- |
| | Launched in March 2013 the $1097 Coolpix A is Nikon's first compact camera with an APC-S sensor and features the same 16.2-megapixel DX sensor from Nikon's D7000 DSLR but with its optical low-pass filter removed. Utilizing a fixed NIKKOR 18.5mm f/2.8 prime lens (equivalent to 28mm in 35mm terms) the Nikon Coolpix A has the right ingredients for great image quality so let's see how it performs. |
---
Comments
Added by

czaloom

| August 18 , 2016

Been Great.

I've had this camera for awhile (and also the GR). Still haven't found anything to replace it. Ming Thein's reviews are spot on - both are equal in different use. Now that price is no longer a factor (used Coolpix A's are cheaper than GRs), the decision is harder.

Images: Both have wonderfully sharp lenses - better than most 28mm DSLR lenses. You can't tell their images apart.

The GR has probably the worst OOC color profile I've seen in awhile. It's not a tragedy, but (red) needs work in post. But, its B&W is simply magical, to the point that I'd buy the GR just for B&W - it's THAT good. Build quality of the camera is not as good as the Nikon.

If you're satisfied with how Nikon DSLRs render color (I do), you'll find it's the same in the Coolpix A. Very little, if any post work is needed. B&W comes out more contrasty than the GR, same as from any of Nikon's DSLRs. It's nice, but not magical and I usually do some post work to improve it.

Operation: The GR is a bit snappier in use. I like the 'snap' mode a lot. But, if you use AF-ON for focusing (which I do for my DSLRs) , the Coolpix is just as fast. They're both pretty similar in speed of operation.

What I do like is setting up the Nikon. Although I'm not fond of Nikon menu-logy, the Coolpix is consistent with my other Nikons. I set up AF-ON, etc just like my DSLRs.

The GR has some better menu features (and some that are just as weird as the Nikon's), but the disadvantage to me is simply that it is 'different'. I hate having to relearn a menu every time I pick up a camera after a month or so.
I often carry the DSLR with a tele and the Coolpix for wide.

So, If you are a Nikon shooter, the Coolpix A is more practical. But, I'd get the GR simply for it's wonderful B&W.


Reply
---
Nikon VS Ricoh

http://blog.mingthein.com/2013/05/07/battle-of-the-28mm-compacts-ricoh-gr-vs-nikon-coolpix-a/


Reply
---
Added by

DXO007

| May 14 , 2013

Why f2.8?

Is there a reason why both the Nikon Coolpix A and Ricoh GR both have relatively slow f2.8 lenses?

Just asking because the Fujifilm X100S has an f2.0 lens. So does the Sony RX1. The Sony RX100 has an even faster f1.8 mounted on it.

How does the Coolpix A / Ricoh GR plan to compete with compacts that have much faster lenses?


Reply | Read all replies for this comment
First replies for this comment
---
Re: Why f2.8?

Hello!

Good question, we cannot answer for Nikon, but we can assume that they try to find a compromise between brightness and compactness. Providing a wider aperture usually leads to bigger lens.
We did not evaluate the X100s and the RX100 but you can compare the CoolpixA vs RX1

Best regards,

The DxOMark team


Reply
---
Added by

DXO007

| May 14 , 2013

Nikon Coolpix A vs. Sony Cyber-shot DSC-RX100

Wondering how this lens compares to the one mounted on the Sony Cyber-shot DSC-RX100. The two cameras have a near-identical size. Both are just pocketable, which renders them to be used at similar occasions.

- The Coolpix A's sensor is 3x the size = 1.5 stops of advantage over the RX100. (Both have Sony sensors of the same generation, so we can assume the same ability to capture light given per sensor surface area.)
- The RX100 has an f1.8 lens = 1.3 stops advantage over the Coolpix A

That should equal slight advantage Nikon with regards to low-light performance. But the Sony has a zoom lens = more versatility.

In my limited experience with the Coolpix A, it's AF is quite (read VERY) slow compared to the RX100's. Forget about shooting action with the Coolpix A. (Please do correct me if I'm wrong on this. I only tried one at B&H.)

Wondering how much sharper the Nikon's images may be. The pictures coming out of my RX100 are not exactly super sharp even in the center.

Any views?



Reply
---
First replies for this comment
---
Re: Nikon versus Ricoh GR

Hello!

Thanks for your comment.

The GR is going to be tested but we can not give a date for the release of the review yet...Stay tuned :)

Best regards,

The DxOMark team


Reply
---