Which lenses for your Nikon D800?
By David Newton -
Tuesday March 12 2013
Lens Recommendations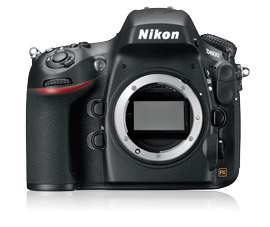 Announced in 2012, the Nikon D800 is the current undisputed king of DxOMark, with results that eclipse every other camera from all other manufacturers. However, with so much resolution on tap, the question is, which lenses should you use to make the best of what you've got? The DxOMark labs have tested 61 different lenses on the D800 to bring you an unparalleled resource of which lenses are best and which should be avoided. To make it easy to follow, we have broken the reviews down into sections so you can concentrate on the lenses that are important to you. This first section will give you an overview of the D800. We will follow this with a review of the standard focal length lenses, then the telephoto lenses and super-zooms and finally there will be a wide-angle review.
Further readings for the Which lenses for your Nikon D800?
To provide photographers with a broader perspective about mobiles, lenses and cameras, here are links to articles, reviews, and analyses of photographic equipment produced by DxOMark, renown websites, magazines or blogs.
---
Lens Recommendations
|
June 28, 2013
| | |
| --- | --- |
| | After evaluating the performance characteristics of lenses mounted on full-frame models such as Nikon D800 and D600, as well as the Canon EOS 5D Mk III, we've now had the opportunity to analyze a range of lenses on the Sony SLT-A99. In this concise report, we'll see how well the combination of Sony's high-end image sensor and the latest Alpha mount lenses perform. |
---
Lens Recommendations
|
May 15, 2013
| | |
| --- | --- |
| | Following on from our series of selecting the best lenses for the Nikon D800 with its potential for massively detailed images from the 36Mpix sensor, we've now turned our attention to that camera's younger sibling, the 24Mpix D600. |
---
---
Comments
Nikon 50 1.2 MF

Any tests on this lens or plans to do so?


Reply
---
First replies for this comment
---
First replies for this comment
---
50mm F1.4 G on D800 and on D700

I see that on the Nikon D700(and on Nikon D3), the best 50mm is the Nikkor 50mm F1.8 G, while on the Nikon D800(and on the Nikon D600) the best 50mm is the Nikkor 50mm F1.4G. What is the reason for these results? Why the 50mm F1.4G, mounted on the Nikon D800, wins against the Nikkor 50mm F1.8G, but not if mounted on the D700 or on the Nikon D3?



Reply
---
Nikon 80-200mm f/2.8 AF-D ED Macro

Thank you DXO for being a nuetral body and providing qualitative and detail report on primary aspect of Camera peformance. I am planning to upgrade to d800e and wanted to know whether Nikon 80-200mm f/2.8 AF-D ED Macro is a perfect lense for it? Thank you again.


Reply | Read all replies for this comment
First replies for this comment
---
Sigma 120-300mm conspicuously absent

Whereas the holy trinity lenses rightly garner much attention, there is a significant dichotomy between them and the so-called super-zooms. Sigma, for instance, has a 120-300mm f/2.8 lens that continues to garner largely favorable reviews, yet has been completely marginalized by this site. Most curious indeed!


Reply
---
Older Lenses

I've been surfing for a Nikkor 75-150mm f/3.5 Series E but was wondering if these older lenses work on D800 bodies? What are the drawbacks to using "retro" or retired lenses that were once only used for film? Do they even fit and connect?


Reply
---
Nikon AF-S Nikkor 24-70mm f/2.8G ED

Hello!
Excuse me but I don't understand the scores of Nikon 24-70f2,8 ED. You mention that Sigma "scores a very poor 26µm" in chromatic aberation - what about the 31µm of Nikon 24-70f2,8 ED. How can it have score 28 while the Sigma with with similar or even better numbers scores just 23?

Thnaks a lot!


Reply | Read all replies for this comment
First replies for this comment
---
Added by

dh003i

| May 13 , 2013

Nikkor AF-S 80-400mm f4.5-5.6G & Sigma 50-500 OS / pre-OS

It would be nice to see the results for the new Nikkor AF-S 80-400mm f4.5-5.6G, as it is supposed to be an excellent lens.

Also, I'm sure many people are curious about the results for the Sigma 50-500 (new OS & older pre-OS version). If you really want the reach at an affordable price, it is a lens you'd be interested in.

I am interested in questions like, "is the Sigma 50-500 at 500mm worse than the new Nikkor 80-400 at 400mm with cropping for same FOV?" and "is the Sigma 50-500 at 500mm worse than the Nikkor 70-200 f/2.8G with a 2x teleconverter at '400mm' and cropped for the same FOV?"


Reply | Read all replies for this comment
First replies for this comment
---
D800 and ultra wide; no Nikon 14mm f/2.8 D AF ED

<div id="linkdxomark">This a comment for <a href="http://www.dxomark.com/index.php/Publications/DxOMark-Reviews/Which-lenses-for-your-Nikon-D800">this page on the website</a></div>

Hi, thank you for running your test. I noticed that you didn't include the 'Nikon 14mm f/2.8 D AF ED Lens' in your test, is there a specific reason for this? I noticed that this lense is also not on nikons revised 'lenses to get the highest res from your d800e' list.

Would it be possible to either include it here or run a separate test of the 'Nikon 14mm f/2.8 D AF ED Lens' and the d800.

Thank you.


Reply | Read all replies for this comment
First replies for this comment
---