With new STM technology does Canon's updated 18-135mm still deliver?
By Paul Carroll -
Monday January 14 2013
Lens Review
Canon EF-S 18-135mm f3.5-f5.6 IS STM vs. Canon EF-S 18-135mm f3.5-f5.6 IS: Two peas from the same pod
So despite a few optical niggles than can be correct in software we've seen the Canon EF-S 18-135mm f3.5-f5.6 IS STM is excellent for a Super Zoom, but how does it compare to its predecessor?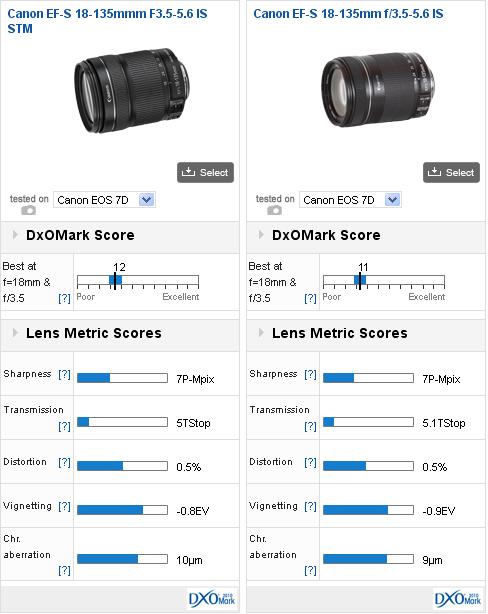 Well the results are very close with the new lens achieving a DxOMark Score of 12 compared to 11 on the old lens and in effect they offer the same optical quality. All Lens Metric Scores with the exception of Distortion have been improved very slightly but a less than 10% improvement on the DxOMark Scores means in reality no discernable improvement has been made. With the new STM version Canon has made tiny improvements to what was already a very good lens.
Ideally all in one lenses such as these will deliver at all settings but in reality zooms inherently have strong and weak points and it's helpful to know what they are. In terms of image sharpness the new version performs marginally better at 18mm f/3.5, but from f/4 – f/22 at 18mm there's nothing in it. At longer focal lengths such as 85 - 135mm performance at the maximum aperture of f/5.6 shows the old lens is sharper at the centre but the new lens is more consistent across the frame with improved edge sharpness.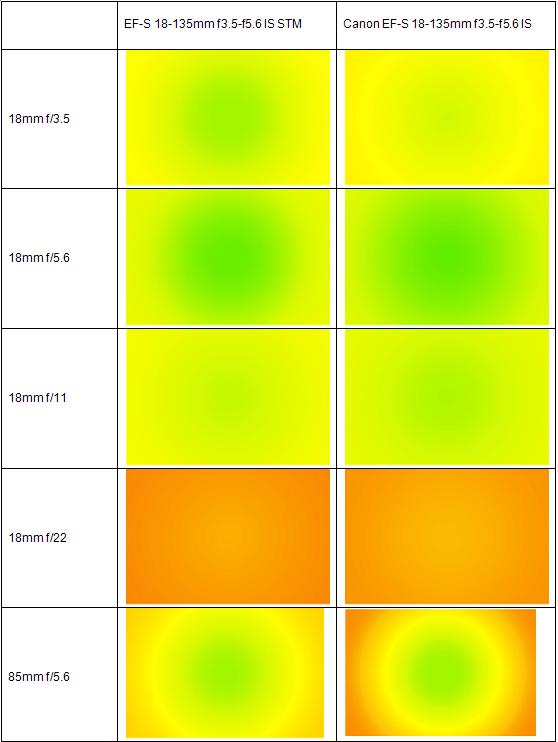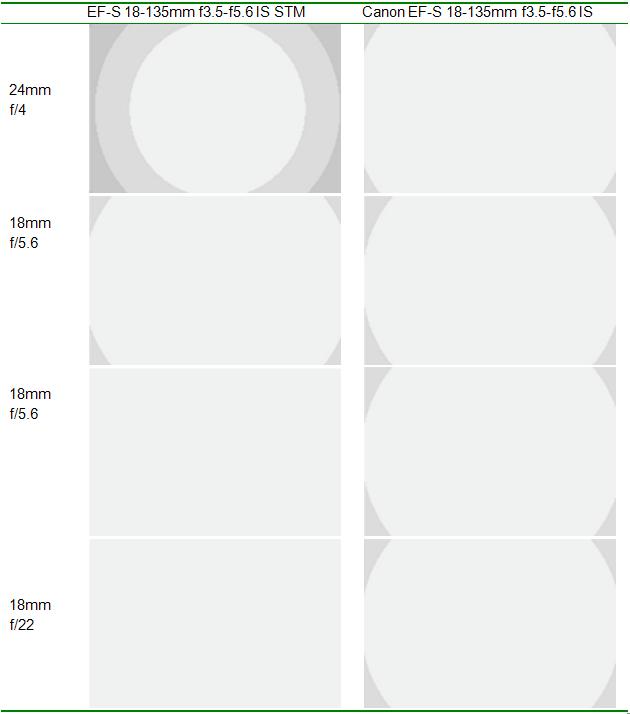 There's little to discern between the two lenses in terms of vignetting although, as we often see with Super Zooms, improvement at one end of the focal range is to the detriment of the other end. For example the new lens sees marginal improvement at 18mm using apertures ranging between f/5.6 – f/22. At wider apertures of f/3.5 – f/5.6 however the old lens performs better with fairly heavy shading encroaching into the frame on the Canon EF-S 18-135mm f3.5-f5.6 IS STM, something low-light photography enthusiasts should bear in mind.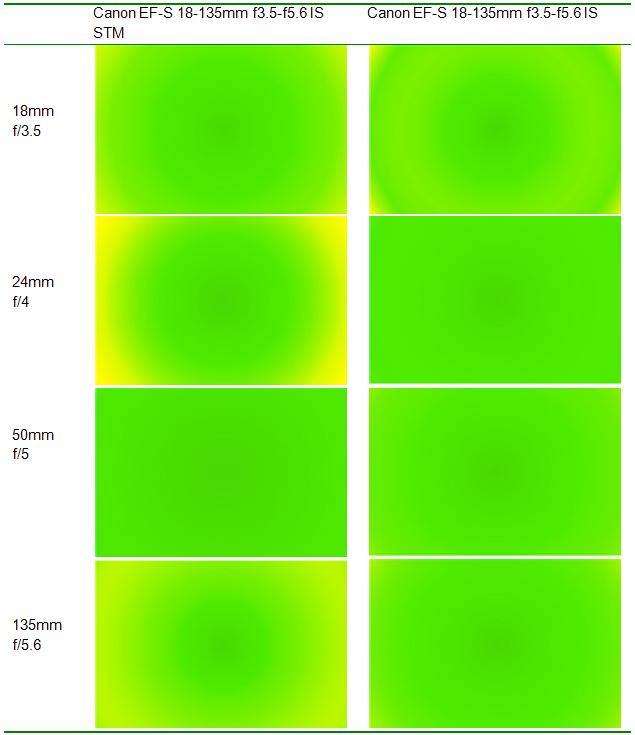 With a DxOMark Chromatic Aberration score of 10um compared to 9um the STM version fares slightly worse overall, but again the difference is marginal. At 18mm results are almost identical but zoomed in between 24 – 135mm the new lens isn't as good towards the edges.
Canon EF-S 18-135mm f3.5-f5.6 IS STM vs. Nikon AF-S DX 18-135mm f3.5-f5.6G IF-ED: Do either of the big rivals have the edge?
If you're in the market for an APS-C DSLR and a general-purpose lens then should either of the consumer Super Zooms from Nikon or Canon sway your decision?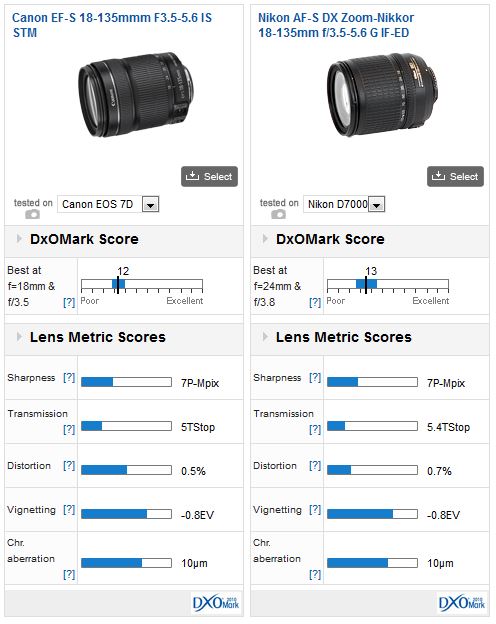 Tested on the flagship APS-C DSLRs from Canon and Nikon, the 7D and D7000, these two Super Zooms achieve remarkably similar results. Overall we can say they're the same optically although the Nikon version hits a DxOMark Score of 13 just nudging out the Canon with 12. Examining the Scores further you'll notice the lenses boast similar scores for Sharpness, Vignetting, and Chromatic Aberration with the Canon having a marginally better Transmission & Distortion score but there's not much in it.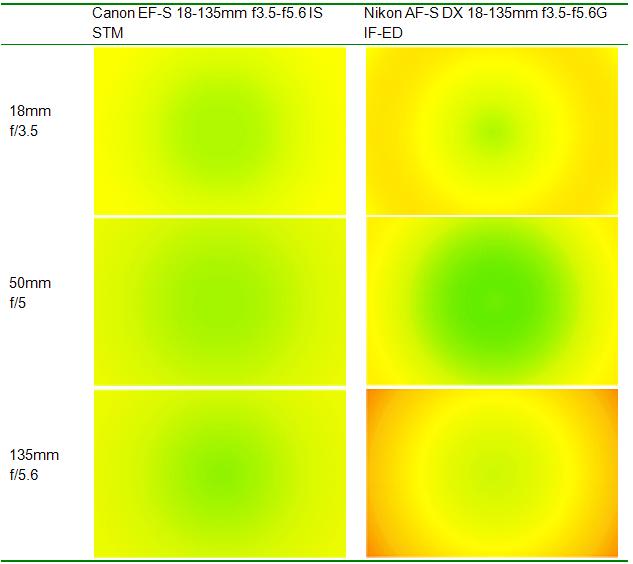 Although the overall score for sharpness is similar each lens has its own strengths and weaknesses. With the aperture wide open at all focal lengths the Canon has the advantage with a more homogeneous performance across the frame compared to the Nikon, which, although sometimes sharper toward the centre, isn't as strong at the edges.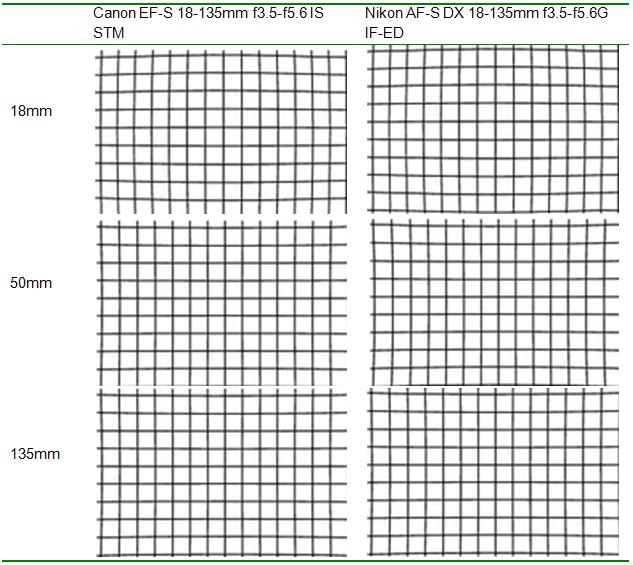 Both lenses perform poorly for image distortion with barreling evident at 18mm and pincushion between 24 – 135mm, both of which will need correcting in postproduction for a pleasing image.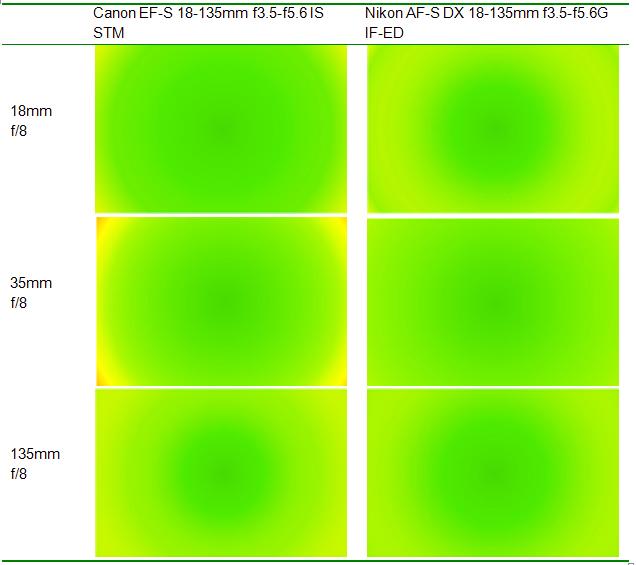 As indicated by the DxOMark Overall Chromatic Aberration Score both lenses surpass expectation in this regard. There is some default on the Canon, notably around 35mm with correction towards the edges necessary but at 18mm the Canon is more consistent across the frame. The Nikon tends to do better in the centre although it's fair to say the Nikon controls Chromatic Aberration more consistently at different focal lengths with less peaks and troughs than the Canon.
Further readings for the With new STM technology does Canon's updated 18-135mm still deliver?
To provide photographers with a broader perspective about mobiles, lenses and cameras, here are links to articles, reviews, and analyses of photographic equipment produced by DxOMark, renown websites, magazines or blogs.
---
---
Comments
Average lens

Hello,

I have been using this lens with a Canon 70D for a long time. The only thing that I liked about it was the 18mm at f/3.5.
It gets a low contrast on the sensor and also it provides very soft images.

I would recommend it to be used for video, because the STM is very quick and accurate.


Reply
---