Best lenses for the Canon EOS 70D: Part 3 – Best performing wide angle and telephoto lenses
By Kevin Carter -
Friday September 06 2013
Lens Recommendations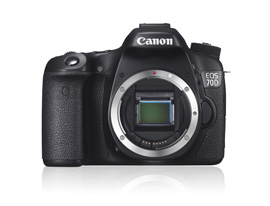 In part III of this guide, we'll be looking at the best performing primes and zooms covering wide-angle and telephoto focal lengths for the Canon EOS 70D. Read onto find out which lenses are the best performers for when paired with the new "Dual Pixel CMOS AF' sensor in Canon's intriguing mid-range APS-C DSLR.
Further readings for the Best lenses for the Canon EOS 70D: Part 3 – Best performing wide angle and telephoto lenses
To provide photographers with a broader perspective about mobiles, lenses and cameras, here are links to articles, reviews, and analyses of photographic equipment produced by DxOMark, renown websites, magazines or blogs.
---
Comments
70D for live

I loove this review.70D for live I had this camera since 2015 It never failed me. I had a 60D before but we all have to level up


Reply
---
Very noisy sensor

Hello,

I have been using this camera for over 2 and a half years at weddings and shot over 60.000 pictures, but if it is something that I didn't like about it, that is the noise.

The sensor is very, very noisy, especially beginning with medium size apertures (like f/4) and ISO around 800-1000 in semi-darkened scenes.

If you can move over this inconvenient, the camera has not been failing me as hardware or software, so it is a reliable piece of equipment.


Reply
---
70D HS cont. shooting results

Does 70D gives same results in high speed cont. shooting for indoor lighting
I noticed clear difference in lighting when a group taken .. the difference is clear in first and last usually, like a shutter was closing or opening when image recorded!

Please 70D users advise.

Thanks


Reply
---
Added by

sathvik

| October 10 , 2014

CANON EOS 70D

which dslr is best for photography and videos canon eos 70d or nikon d7100..?
im confused..so plz guys help me with this


Reply
---
Added by

jowebb

| February 25 , 2014

Canon 70d gain transfer functions

Do you publish the gain transfer curves for cameras someplace on your website. I have just completed some curves for ISO 100 through 3200 on my Canon 70d and I am looking for something to compare them against and the same for the Rebel XSi.


Reply | Read all replies for this comment
First replies for this comment
---
Why such a low, low light score?

I have a 40D, very old camera, apparently with a score about 700 points for the low light capabilities, and yet, 70D with about 3.5, maybe 4 stops better in low light has 926, only around 200 points over 40D, a little more than 30% in ISO performance. How is that possible? Another comparison is between its main competitor, Nikon D7100, Canon 70D being a tad better, and yet, the score doesn't relate to the reality. OK, Nikon has better DR, but I'm only talking about noise in the images.


Reply | Read all replies for this comment
First replies for this comment
---
Great Video Camera

The selling point of the Canon 70D is its impressive auto-focus and great video recording capabilities. I just wish they put a headphone jack on it. http://topcamerareviews.hubpages.com/hub/CanonEOS70DCameraReview


Reply
---
First replies for this comment
---
Great for Videos

The 70D will pave way for the next generation SLR cameras as far as video-recording is concerned. I know a lot of photographers who will also enjoy this impressive new feature. Already got mine at http://hub.me/afLAa.


Reply
---
EOS 70D Real experiences

Hi, I am EOS 70D user for about two weeks. I really appreciate such sophisticated method of camera testing. Well, as real life camera user I am very sattisfied with the EOS 70D image quality. I used 60D and 7D recently and I must say, the image quality of EOS 70D is at least one level above. Feel free to check my full resolution sample gallery: http://gallery.sulasula.com/Equipment/CANON-EOS-70D-FULL/ with pictures ISO 320 - 2500.


Reply | Read all replies for this comment
First replies for this comment
---