Canon EF 28-300mm f/3.5-5.6L IS USM
By Kevin Carter -
Wednesday February 13 2013
Lens Review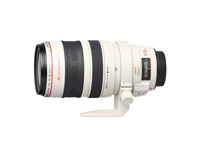 One of the single most versatile lenses for wildlife Canon's EF 28-300mm f/3.5-5.6L IS USM scores reasonably well on a full-frame camera with a DxOMark score of 15.4, however on APS-C EOS 7D that also drops to 11. Like other zooms, vignetting and edge sharpness are limitations (though less so with crop cameras) however the resolution is acceptable centrally through out the focal range, albeit tailing off at the desired 300mm setting. A whopping $2,600 price tag may put off all but the well heeled.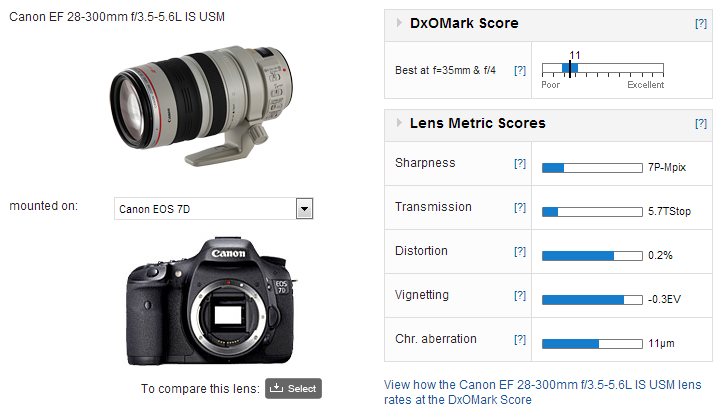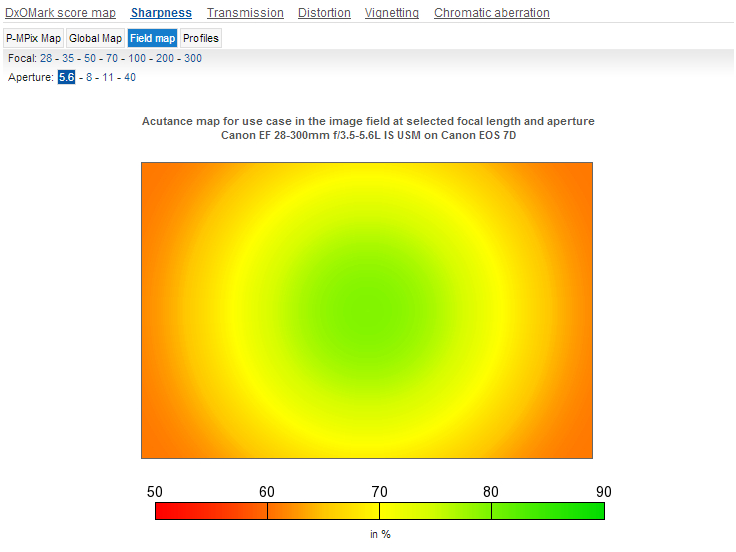 Further readings for the Canon EF 28-300mm f/3.5-5.6L IS USM
To provide photographers with a broader perspective about mobiles, lenses and cameras, here are links to articles, reviews, and analyses of photographic equipment produced by DxOMark, renown websites, magazines or blogs.
---
Lens Recommendations
|
February 13, 2013
| | |
| --- | --- |
| | With the vagaries of photographing wildlife, the flexibility of a telephoto zoom would appear to be an attractive solution. However, image quality is often a compromise at the maximum aperture and longest focal length, typically the most crucial settings. We've pulled some lens data from our database and put together a round up of popular zoom lenses over the years (and made some comparisons with high performance primes). Read on to find out which models have the best image quality. |
---