Panasonic LUMIX G VARIO 100-300mm f/4.0-5.6 MEGA OIS
By Kevin Carter -
Wednesday February 13 2013
Lens Review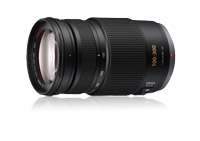 While this practically pocket-sized lens will only appeal to Panasonic and Olympus Micro 3/4 users, with an 35mm equivalent focal length of 200-600mm f/4-5.6, this lens may seem like an attractive option for wildlife photographers. In terms of image quality, the resolution is consistent across the image field while vignetting (lens shading) is well-controlled although the peak resolution is a bit low and acutance at 300mm (600mm equivalent) is, unsurprisingly, lower still. However, the sharpness at 150mm (300mm equivalent) is pretty good. Furthermore, at around $500, the price is relatively accessible.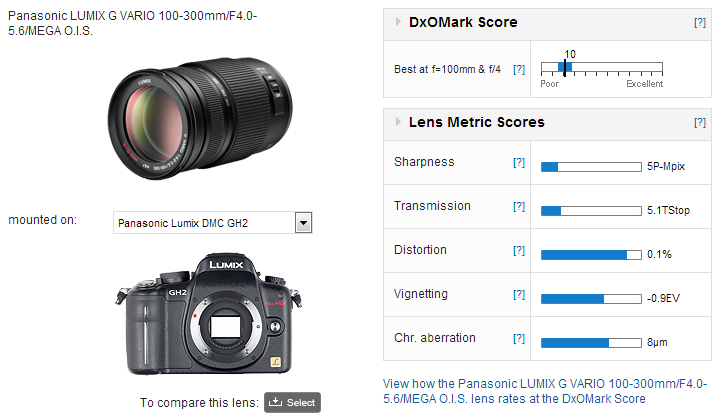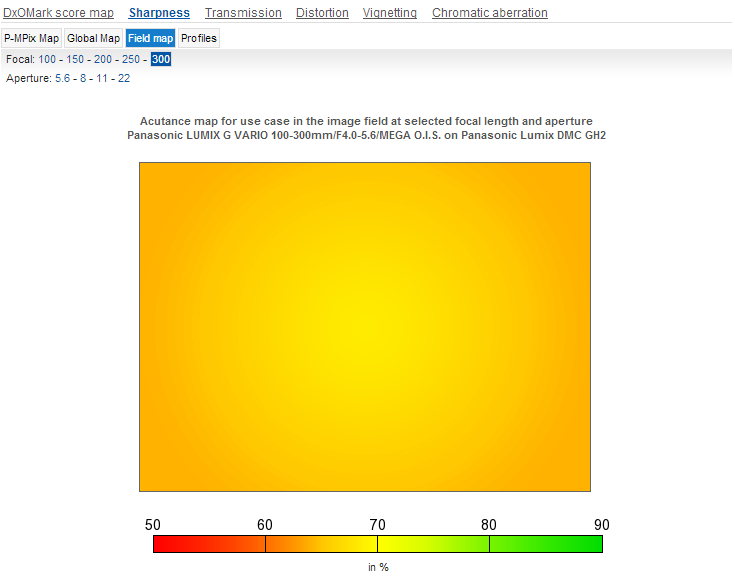 Further readings for the Panasonic LUMIX G VARIO 100-300mm f/4.0-5.6 MEGA OIS
To provide photographers with a broader perspective about mobiles, lenses and cameras, here are links to articles, reviews, and analyses of photographic equipment produced by DxOMark, renown websites, magazines or blogs.
---
Lens Recommendations
|
February 13, 2013
| | |
| --- | --- |
| | With the vagaries of photographing wildlife, the flexibility of a telephoto zoom would appear to be an attractive solution. However, image quality is often a compromise at the maximum aperture and longest focal length, typically the most crucial settings. We've pulled some lens data from our database and put together a round up of popular zoom lenses over the years (and made some comparisons with high performance primes). Read on to find out which models have the best image quality. |
---
Comments
not for the color deficient

I am relatively insensitive to colours, especially in the red-green corridor and your graphs make zero sense to me. The subtle intonation and colour you have in the >12 area and between 5 and 6 looks identical to me.

Is there any chance that you could allow the choice of the colour on one end so that they are differentiated sufficiently for everyone to be able to make sense of the results?


Reply | Read all replies for this comment
First replies for this comment
---
Re: not for the color deficient

Hello!

Sorry for that point. This is something we can not currently do. But you can check the profile graph which will provide you the same information.

Best regards,

The DxOMark team


Reply
---